French President Emmanuel Macron has announced the deployment of troops to Reunion to resolve what he described as a 'complicated situation' in the French overseas territory.
"The situation, which has been developing in Reunion since Saturday, is serious. We have taken efforts and will continue to do so — our servicemen will be mobilised starting from tomorrow [Thursday] to restore public order. There will be a crackdown because we cannot tolerate the scenes that we have seen [in the past few days]," Macron tweeted.
READ MORE: Macron Calls for 'Changing EU Treaties', for an 'Avant-Garde' in Decision-Making
His remarks came after French government spokesman Benjamin Griveaux said that at least thirty security officers had been injured in five days of clashes with protesters over soaring gasoline prices in Reunion.
"The latest data on Reunion was shared with us by the cabinet. There were 109 arrests; 30 law enforcers were injured, including 16 police officers and 14 gendarmes," Griveaux pointed out.
The Reunion protests were part of large-scale demonstrations over the rise in fuel prices which kicked off in France last Saturday.
READ MORE: French Cabinet Spokesman Denies Irregularities in Macron's Campaign Funding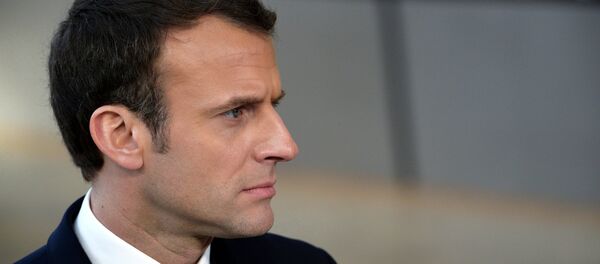 18 November 2018, 13:47 GMT
The French Interior Ministry reported that more than 287,000 people attended the Saturday protests, while French Interior Minister Christophe Castaner said that at least 500 people had been injured across in France during the demonstrations.
The past ten months have seen a 23-percent increase in the price of diesel in France, where the price of petrol has soared by 15 percent within the same period.
As of January 1, 2019, prices for petrol and diesel in France are expected to grow by 2.9 eurocents and 6.5 eurocents, respectively.