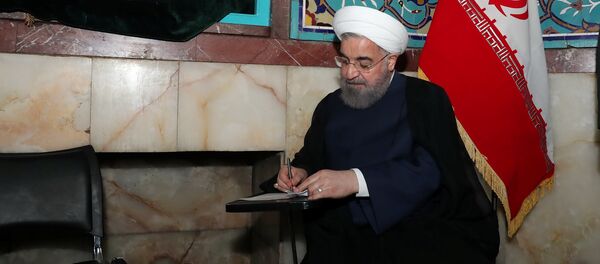 17 November 2018, 11:29 GMT
The Iraqi minister, who attended the Mediterranean Dialogues in Italy together with his Iranian counterpart Mohammad Javad Zarif, estimated their trade at $12 billion.
The recent forum in Italy follows the announcement of Iranian President Hassan Rouhani earlier this month that he and his Iraqi counterpart Barham Salih had agreed to create a free trade zone. Rouhani stated that while the Iranian-Iraqi trade currently amounted to around $12 billion, it could be raised to $20 billion in the near future if both sides made an effort.
This step came as the United States has reimposed sanctions on Iran's oil trade and banking, lifted under the 2015 nuclear deal. Foreign firms doing business with Iran were told to phase out operations by November or face penalties.