Russian Foreign Minister Sergei Lavrov stressed that Russia and the United States have the largest nuclear potentials and thus bear a special responsibility to maintain global security, adding further that "the desire of US leadership to reformat, and in fact, eliminate the existing international regime for the non-proliferation of weapons" makes Moscow confused and concerned." 
Lavrov also recalled that US President Donald Trump had announced in October Washington's intention to withdraw from the Intermediate-Range Nuclear Forces Treaty (INF Treaty) noting that "some people in the US political establishment" were also calling into question the extension of the New START Treaty [Strategic Arms Reduction Treaty], which expires in 2021. Lavrov further stated that Moscow considered this 'school of thought' to be 'short-sighted and dangerous." 
READ MORE: Putin Says Russia 'Will Certainly Respond' to US Withdrawal From INF Treaty
Meanwhile, according to the minister, the number of threats and challenges requiring joint work between Russia and the United States, from combating terrorism to resolving regional crises and climate issues, is not decreasing.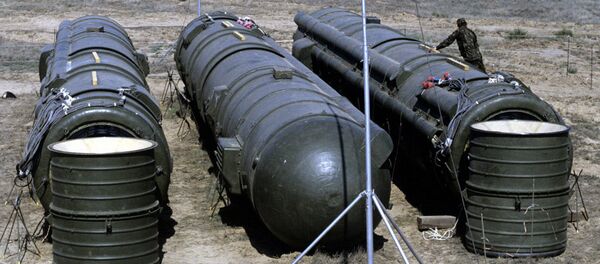 20 November 2018, 08:44 GMT
Lavrov's comments come following Donald Trump's announcement made last month that the US intended to withdraw from the INF Treaty over alleged Russian violations of the agreement. Russian authorities, in turn, have many times stressed that their country strictly complied with the obligations outlined in the treaty.
The United States and Russia have repeatedly accused each other of violating the INF Treaty. Moscow, in particular, has stated that the United States was deploying launchers for Tomahawk missiles in Romania and Poland, something which is prohibited by the agreement. Russia has also pointed to the fact that Washington is developing combat drones and financing research on the development of a ground-launched cruise missile.
The INF Treaty was signed in 1987 by then leader of the Soviet Union Mikhail Gorbachev and then US President Ronald Reagan. The leaders agreed to destroy all cruise or ground-launched ballistic missiles with ranges between 500 and 5,500 kilometers (310 and 3,400 miles).