Daniela Tejada, wife of jailed academic Matthew Hedges, has accused the British government of "putting their interests with the UAE above a British citizen's rightful freedom and welfare."
Speaking on Thursday, ahead of a meeting with Foreign Secretary Jeremy Hunt, Mrs. Tejada said she regularly appealed to the Foreign Office since her husband's arrest in May, but claimed her requests were "disregarded."
READ MORE: UAE Court Issues Life Sentence to British Academic Hedges
"They just disregarded my requests, they said it wasn't part of their job, it wasn't part of their duty. On one occasion one of the case workers said the Foreign Office did not have a duty of care so weren't obliged to make such representations," she said.
Moreover, she accused the government of "stepping on eggshells instead of taking a firm stance" against the UAE, adding that he was detained in "unacceptable conditions" for months.
However, in a statement on Thursday, the UAE Foreign Ministry denied allegations of mistreatment, insisting Mr. Hedges has been treated "fairly and according to the country's constitution."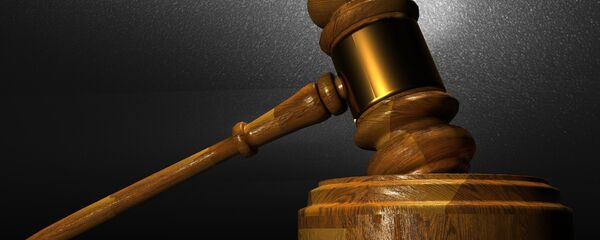 21 November 2018, 11:23 GMT
Mrs. Tejada also took the opportunity to plead Hedges' innocence – Emirati authorities have claimed the former Durham University student admitted to spying, but he has since refuted these claims.
Hunt is reportedly "urgently seeking a call" with UAE Foreign Minister Abdullah bin Zayed to discuss the matter.
Earlier, UK Prime Minister Theresa May said she is "deeply concerned" about Hedges' sentencing and confirmed her government is raising the issue with Emirati officials at the "highest level."