Many have joined their American counterparts by snatching up the latest deals on Thursday as Black Friday festivities kicked off in the early morning.
Across the UK, Northern Ireland will become the top hotspot for Black Friday and Cyber Monday deals, with London a close second. 61 percent of Eastern Englanders and 60 percent of Southeastern residents said they were not interested, according to a consumer survey report from UK accountancy firm Pricewaterhousecoopers.
Londoners will be the biggest spenders, with one in ten splashing out £1,000 this season. On average, Londoners plan to spend £372 on big sales, followed by Northeast England at £279 and Yorkshire at £239.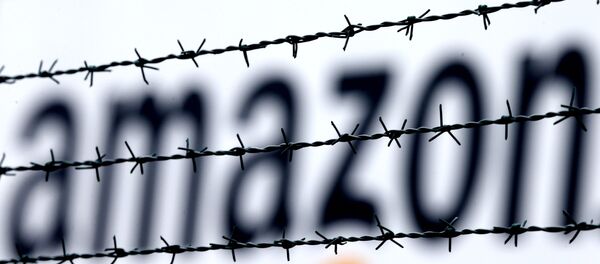 23 November 2018, 16:24 GMT
Of course, big ticket items were electrical and technology, where 59 percent of shoppers plan to spend most of their money, followed by fashion at 45 percent, the report added. Men comprised 72 percent of electrical sales and will spend 48 percent on fashion, outspending women by 27 percent and 6 percent, respectively.
Astonishingly, 65 percent of men planned to buy for themselves, with 68 percent of women choosing to spend for their families.
"For some categories, Black Friday is becoming more important than Christmas; most notably electricals, but also fashion, toys and beauty," the report concluded. "While some retailers have announced that they will not be participating in any discounting over this period, they risk their customers walking (or clicking) straight past to their competitors"
READ MORE: Black Friday Fights in US Shopping Malls Becoming Thing of Past — Analysts
Some Britons shared their thoughts on the holiday by expressing suspicion towards the transplanted holiday, which was adopted in the UK in the early 2010s.
​Black Friday Films #blackfridayuk #BlackFriday2018 #BlackFriday pic.twitter.com/2yOcEzHVF7
​In the good ole days we wrote letters to Santa with crayons..
​It's #BlackFriday2018, so get out there and consume! Consume! It's all life's about and all you're good for!
​Happy #BlackFriday2018 pic.twitter.com/VXWNkGF28p
Politics became a big platform for Black Friday discussions, as the GMB, one of Britain's largest trade unions, slammed Amazon for its substandard treatment of workers.
​​Brexit was also a hot topic for "getting the best deal for Britain".
Black Friday originates in the United States and is the first Friday after Thanksgiving. The phrase was first used in the 1960s due to the chaos shoppers caused, but later became associated with companies making a profit, or moving from the 'red' into the 'black'.