"If it's opened for one comma or one full stop on Gibraltar, it's going to be re-opened on any of the other issues the people in Westminster say they would like to see done again. And the French. And all the others," Gibraltar's Chief Minister Fabian Picardo pointed out.
Picardo further noted the existing draft agreement was a "compromise arrangement where nobody wins 100 percent… but we gain a lot."
READ MORE: 'We Do Not Need a Veto': Gibraltar Ready for Talks With Spain Over Brexit Deal
The chief minister stressed that Gibraltar had demonstrated its willingness to engage with Spain directly, so a special article in the withdrawal treaty or the declaration on the future Eu-UK relationship was not needed.
"I sincerely hope that this is not going to be the final issue on the table, because we've worked very hard and have in fact reached agreement with Spanish colleagues in respect of Gibraltar's role in the withdrawal process and that's been long and drawn out, but in good faith. We've worked together and we've delivered," Picardo said.
Commenting on Spain's opposition to the draft agreement, Picardo said that he learned about it when he was in Madrid, in talks on some of the final details of the Brexit deal with Spain's secretary of state for the European Union, Marco Aguiriano.
"And that was a very positive meeting [with Aguiriano]. I thought it actually augured well for the future," Picardo said.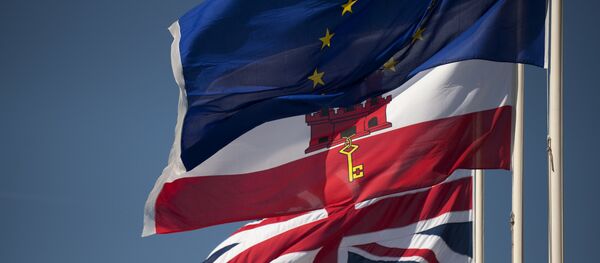 22 November 2018, 23:07 GMT
The minister's comments follow Spanish Prime Minister's Pedro Sanchez reiteration made earlier in the day that Madrid would vote down the draft UK-EU agreement on the UK withdrawal from the bloc at the upcoming meeting of EU27 leaders unless Madrid's interests are taken into account in the document. Spain has expressed concern over a paragraph in a withdrawal agreement which, to Madrid, indicates that the disputed territory of Gibraltar might be covered by a future trade deal that the United Kingdom negotiates with the bloc, and Spain would not have any say on this.
The EU 27 leaders are expected to endorse the draft Brexit deal, including the withdrawal agreement and the declaration on the future EU-UK relations, on Sunday.