A group of French chemical warfare experts working for the Nusra Front* terrorist group has entered the militant and terrorist-controlled province of Idlib in northwest Syria to modify missiles and pack them with toxic chemicals, Sputnik Arabic has reported, citing informed local sources.
The sources, who said they were close to the leaders of the various anti-government groups active in Idlib province, told Sputnik Arabic that members of the White Helmets handed five containers of toxic chemicals to these 'French experts'.
The chemicals were previously said to have been stored at a Nusra Front-controlled warehouse in the town of Kafr Nabl, about 35 km south of the city of Idlib, before being transferred to an underground facility in Idlib recently built under the city's prison building.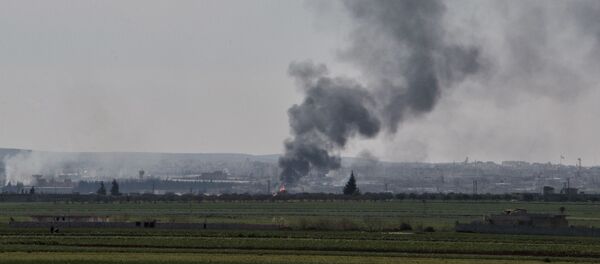 9 September 2018, 12:59 GMT
The sources said the experts are in the area to make modifications to an "unknown" type of missile, and that they brought rocket launch pad components with them.
Syrian and French authorities have yet to comment on the allegations of French nationals said to be working with the terrorists. France designated the Nusra Front as a terrorist organization in May 2013, but was previously accused of funding the group to try to oust the Syrian government. Hundreds of French nationals traveled to Syria and Iraq to join Daesh (ISIS)** and other Islamist terrorist groups between 2014 and 2016, with many facing incarceration upon their return to France.
Earlier this week, Syrian media reported on the movement of terrorist units from Idlib city to the town of Khan Shaykhun. On April 4 2017, the White Helmets accused the Syrian government of carrying out a chemical attack in the town, with the incident prompting the US to carry out a cruise missile strike at the Shayrat Air Base in central Syria three days later. Syrian and Russian officials decried the strikes, and called reports of the chemical attack a "fabrication." Syria destroyed the last of its chemical weapons in 2014 under a deal agreed brokered by Russia to prevent a US military intervention against Damascus.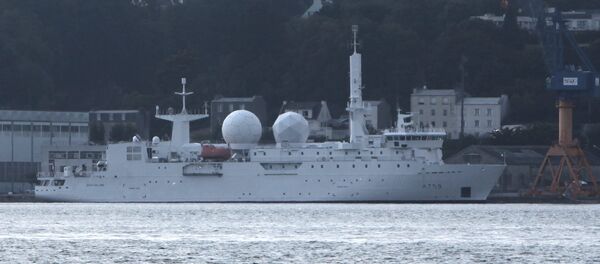 22 November 2018, 23:38 GMT
In recent weeks, Damascus and Moscow expressed fresh concerns that militants were planning to stage new chemical attacks in Idlib province, now the last Syrian province west of the Euphrates outside the Syrian government's control. In late October, the Russian Foreign Ministry
said
it has received numerous reports about terrorist plans to carry out "large-scale provocations using chemical weapons and toxic substances," with the aim of such attacks being to prompt further aggression against Damascus by the US and its allies. 
Idlib became the stronghold of Islamist terrorist groups and other anti-government opposition forces over the past year, with Damascus allowing thousands of militants and their families to evacuate to the area from Aleppo, the Damascus countryside, Da'ara and other areas to avoid bloodshed. Tens of thousands of militants are now believed to be concentrated in Idlib, mixing with a civilian population of approximately three million. Russia and Turkey reached an agreement on a 9-12 mile demilitarized zone in Idlib between Syrian troops and militants in August to avoid further carnage and Western military intervention. The Syrian government insists that the ceasefire is temporary, and vows not to give up on its goal of eventually liberating all of Syria.
*a.k.a. Hayat Tahrir al-Sham, a.k.a. al-Qaeda in Syria, a terrorist group outlawed in Russia and many other countries.
**A terrorist group outlawed in Russia and many other countries.