"This information, undoubtedly, deserves the closest attention and the most thorough investigation… I consider it fundamentally important to focus now on obtaining the evidence, not on hasty accusations, no matter how tempting that might be," Kosachev said.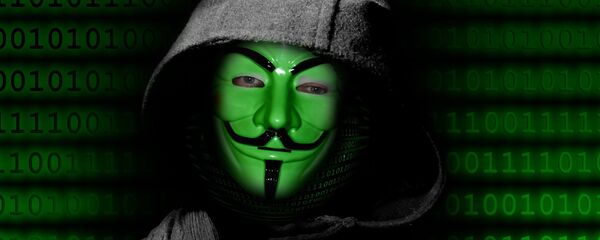 23 November 2018, 13:16 GMT
The lawmaker stressed that in order to "consolidate, verify and legitimize this evidence, our lawmakers from the temporary committee of the Federation Council on prevention of interference in Russia's domestic affairs will have serious work to do."
Kosachev noted the timeliness of the committee's establishment and expressed his confidence that it would be involved in probing the case.
The Anonymous group earlier announced the discovery of documents that shed light on the activities of the Integrity Initiative project, which London allegedly used to interfere in the affairs of European countries. According to Anonymous, the stated goal of the project is to counter information in Russia, while the list of participants in the Integrity Initiative's projects includes notorious financier William Browder and Vladimir Ashurkov, an associate of Russian opposition figure Alexei Navalny.
READ MORE: Browder Urges Canada to Help Suspend Russia From Interpol Using Loophole
In particular, the Integrity Initiative project's expenditure in the fiscal year that ends on March 31, 2019 is estimated at 1.96 million pounds ($2.51 million.)
Anonymous claimed that the NGO had the covert structures to interfere in internal affairs of France, Germany, Italy, Greece, the Netherlands, Lithuania, Norway, Serbia, Spain and Montenegro.