The Lion Air Boeing 737 Max 8 that crashed near Indonesia last month, killing 189 people, experienced the same problems one day before the crash, a new report reveals.
Speaking before the Indonesian parliament in Jakarta, Nurcahyo Utomo, the aviation head of the national transportation safety committee, has confirmed that the plane experienced problems with control one day before the crash, but the pilot managed to cope with them at the time.
Nurcahyo told the parliament that the pilot "continued to fight until the end of the flight," even as the plane nosedived towards the ground, the Guardian reported.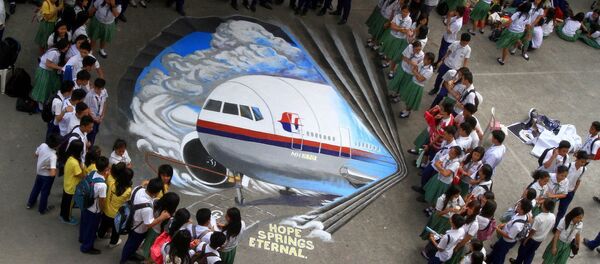 23 November 2018, 16:43 GMT
According to Nurcahyo, the problems with the plane began almost immediately after takeoff, as the captain and the co-pilot began to receive different speed readings. The plane then began careening up and down uncontrollably, as it reached the altitude of 5,000 ft.
As the plane began to nosedive, the pilots took action to compensate, but it became "increasingly difficult to control the airplane," as the load on the steering became too heavy to control manually, Nurcahyo said, citing the flight data recorder readings.
The plane crashed into the water at about 400 mph.
It is still unknown why the new Boeing 737 Max 8 — a plane that just took its maiden flight in 2016 — experienced this kind of problem. The investigation team is still searching for the cockpit voice recorder, hoping that it will shed more light on what exactly happened.
The flight recorder data at least confirmed the plane had no engine problems, the Guardian reports.
Earlier reports suggested that Boeing "intentionally withheld" information about suspected malfunctions with the new anti-stall feature, which was rumoured to be the reason for the Lion Air crash. According to the Wall Street Journal report, the innovative system can abruptly set the plane into a nosedive despite pilots' efforts to compensate. The company has denied the allegations.