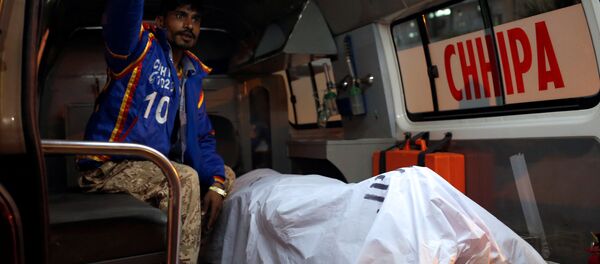 6 February 2018, 20:14 GMT
On Friday morning, three terrorists opened fire and hurled a hand grenade near the Chinese consulate in Karachi. The attack left two police officers and two civilians dead. Pakistani police have eliminated all the terrorists.
Balochistan Liberation Army separatist group has claimed responsibility for the attack.
According to Geo TV, the attack was orchestrated by an outlawed commander of the Balochistan Liberation Army, who is currently receiving treatment in the Indian capital of New Delhi.