Russian Foreign Minister Sergei Lavrov has criticized the Western governments' tendency to accuse Russia of various misdeeds via media publications, during his appearance at the 2018 Mediterranean Dialogues international conference in Rome.
During the event, Lavrov commented on claims about Russia allegedly disrupting NATO troops' GPS signals during drills in Norway, noting that perhaps such matters should be discussed directly first.
"If you have a problem or suspicion regarding your wife, I mean, you as her directly. You don't go to the media and announce your concerns," the minister said, evoking laughter and a round of applause from the audience.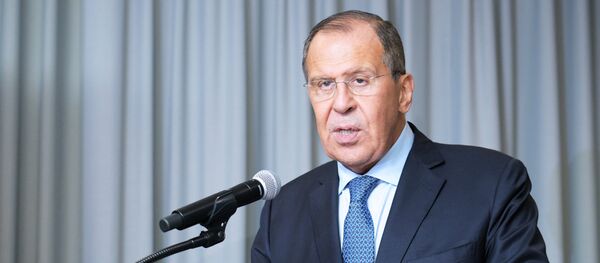 24 November 2018, 10:56 GMT
Earlier in November, the Norwegian Defence Ministry accused Russian forces in the Arctic of blocking GPS signals during the Trident Juncture 2018 military exercise, with
READ MORE: Norway Blames Russia for Disrupting GPS Signal During NATO Drill Wrap-Up
Finnish Prime Minister Juha Sipila also claiming that his country's GPS location signals had been purposefully jammed in the northern part of the Lapland region.
Kremlin spokesman Dmitry Peskov denied these accusations, noting that apparently "there is a trend to blame all mortal sins on Russia" nowadays.