"The number of people, who asked for medical treatment, amounts to 361," Kolivand said, quoted by the Fars news agency.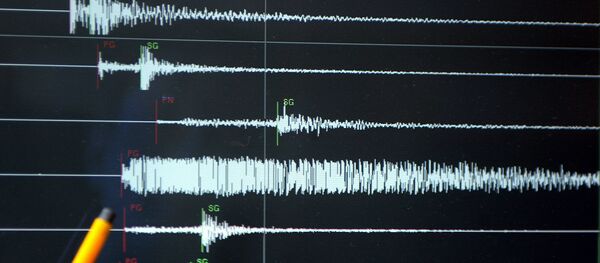 25 November 2018, 17:03 GMT
Earlier media reports said that people had been injured in the cities of Gilan Gharb, Sarpol Zahab and Qasr-e Shirin.
The European-Mediterranean Seismological Center (EMSC) said that the Iraqi-Iranian border region had been hit by the 6.3-magnitude earthquake. The tremors were registered at 16:37 GMT, 163 kilometers (over 100 miles) northeast of the Iraqi capital of Baghdad and 20 kilometers southwest of the Iranian city of Sarpol Zahab.
According to the EMSC, tremors were felt in Iraq, Iran and Kuwait. The epicenter of the earthquake was located at a depth of just 10 kilometers.
WATCH Video of Quake Aftermath Near Nuclear Plant in Iran
Iran has faced several powerful quakes recently. Last year, a disastrous 7.2-magnitude quake killed and wounded hundreds. Earthquakes are common in mountainous Iran, due to the convergence of four major tectonic plates in the region.