"Many UK lawmakers ― both members of the opposition and members of May's party ― have already made it clear that while the prime minister says that this 'deal' is the best option that could have been achieved, they are not satisfied with it… The voting will be held in December, and I'm afraid it's quite fair to assume that this year Theresa May will have a sad Christmas," Chizhov said.
READ MORE: Plan B? Secret Talks Reportedly Under Way to Replace May's Brexit Blueprint
Chizhov recalled that for over six months, the United Kingdom could not coordinate its negotiating position on the Irish border. He qualified the Irish border as "the most difficult withdrawal issue."
"And on November 14, Theresa May finally achieved the government's consent to the option that the European Union proposed ― the one under which Northern Ireland will temporarily remain in the EU Customs Union and the EU Single Market," Chizhov added, recalling that the consent had been achieved at the cost of several resignations in May's Cabinet.
According to Chizhov, the EU leaders are likely to approve the withdrawal agreement at their Sunday meeting.
"However, everyone understands that it's too early to celebrate, as the document also needs approval of two parliaments ― the European Parliament and the UK Parliament," Chizhov explained.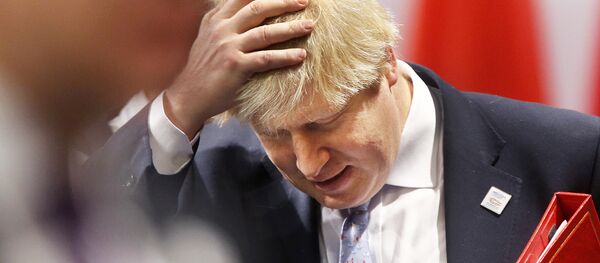 24 November 2018, 15:35 GMT
Later on Sunday, the EU leaders will hold a special meeting in Brussels, during which they are expected to endorse the Brexit withdrawal agreement and to approve the draft political declaration outlining the future EU-UK relations.
Last week, May defended a draft Brexit deal in the UK Parliament's House of Commons. The agreement faced criticism both from the opposition and from the ruling party, with several members of May's Cabinet having resigned over the disagreement with the deal. While some lawmakers called for a new Brexit referendum, May rejected the idea and called on the parliament to approve the agreement in order to avoid "more division" and "more uncertainty."