The shelling began at about 19:50 GMT, according to the correspondent. The Ukrainian army is using various weapons, including heavy artillery.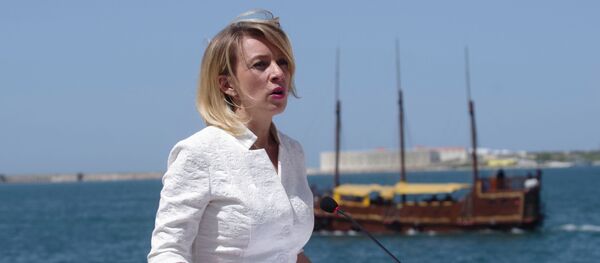 25 November 2018, 19:00 GMT
The number of attacks by the Ukrainian army in the Donbass region is likely to increase following new deliveries of Polish weapons to Ukraine, Eduard Basurin, deputy commander of the DPR Operational Command, said Friday.
According to Basurin, in mid-November, a Polish company supplied Kiev with over 23,000 60-mm mortar shells and noted that Ukrainian forces in Donbass would receive this ammunition in the near future.
The ongoing military operation in eastern Ukraine was launched by Kiev in 2014 against militias in Donbass, after local residents of the region refused to recognize the new Ukrainian government and its representatives.
READ MORE: Moscow Warns Kiev Against Attempts to Unilaterally Change Azov Sea's Status
In 2015, a ceasefire deal was signed between conflicting sides in Minsk after talks brokered by the leaders of the so-called Normandy group — Russia, France, Germany and Ukraine. Despite the ceasefire agreement, sporadic fighting has continued in Donbass. The situation remains tense, with both parties accusing the other of violating the ceasefire. According to the United Nations, over 10,000 people have died in the conflict.