Ukrainian naval ships: 'Berdyansk,' 'Yanu Kapu' and 'Nikopol' were briefly detained, the FSB said in a Sunday statement. The agency affirmed that three Ukrainian servicemen were wounded in the maritime security maneuver but all have received medical assistance for non-life-threatening injuries.
"The vessels of the Ukrainian Navy — Berdyansk, Nikopol and Yany Kapu, — which violated the state border of Russia this morning, made another attempt of illegal actions within Russia's sea area at 19.00 [local time, 16.00 GMT] on November 25[…] To forcibly stop the Ukrainian warships, weapons were used. As a result, all three vessels of the Ukrainian Navy were detained in Russia's territorial waters in the Black Sea," the FSB said.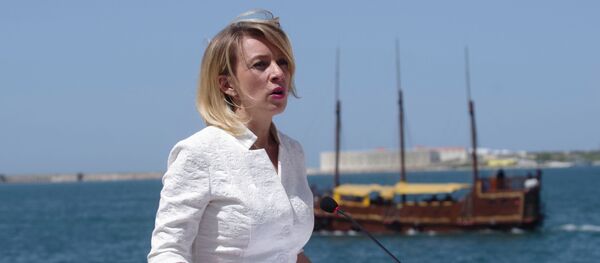 25 November 2018, 19:00 GMT
The Russian Federal Security Service has launched an investigation into illegal actions by three Ukranian vessels.
"It should be noted that the Ukrainian side is aware of the procedure for the passage of warships through the territorial sea of ​​ Russia and along the Kerch-Yenikale canal. They have previously used this order to carry out a peaceful passage," the FSB stressed.
"There is irrefutable evidence proving that Kiev was preparing and staged a provocation involving the Ukrainian Navy in the Black Sea. These materials will be released soon," the FSB said earlier in a separate statement.
Earlier in the day, three ships of the Ukrainian Navy, in violation of Articles 19 and 21 of the UN Convention on the Law of the Sea, crossed the Russian sea border, entered a temporarily closed area in Russian territorial waters and moved from the Black Sea toward the Kerch Strait, according to the FSB. Another group of ships was heading for the Kerch Strait from the Azov Sea port of Berdyansk. The Kerch Strait, which links the Black and Azov seas, was closed to civilian ships on Sunday for security reasons.
WATCH Russian FSB Ships Pursue Ukrainian Vessels in Kerch Strait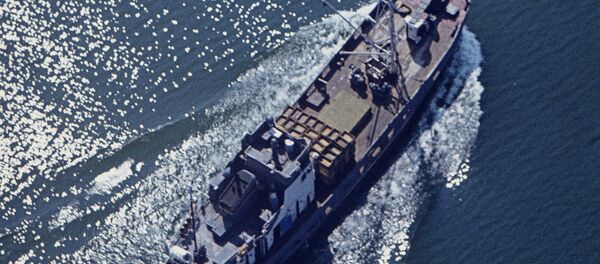 23 November 2018, 00:03 GMT
The Ukrainian side, in turn, claimed that its three vessels — two small armored artillery boats and a tugboat — were not violating international law by traveling from Odessa to Mariupol. The Ukrainian side also accused Russian coast guard vessels of allegedly committing acts of aggression toward the Ukrainian ships.
The crisis around the Sea of Azov erupted this year after Ukraine detained a Russian vessel there prompting Moscow to boost controls in the area. Tensions further escalated in October when the Ukrainian parliament passed a draft law authorizing Kiev to expand maritime controls by 12 nautical miles off its southern coast, purportedly in efforts to counter smuggling in the Black Sea.
READ MORE: 'Created Out of Thin Air': Kiev, West Invented Azov Sea Issue to Pressure Moscow