According to the dispensary website, Planet 13 seek to be more than a mere marijuana store, becoming a retail "experience."
​"Offering a wide variety of marijuana flower, concentrates, and edibles, Planet 13 is set to create a destination full of award-winning cannabis products and entertainment," the website states, adding that "Nevada's largest dispensary and superstore will feature flying orbs, a laser graffiti wall, and an experience where customers will be overwhelmed by the aesthetics."
According to David Farris, Planet 13's director of marketing, the upscale pot store will be more like a marijuana theme park.
"As the customer enters the facility, they'll first come in contact with this sphere, this planet. And it will have moving water, steam, and lights that will replicate flames," Farris said, according to a Planet 13 news release.
"On the roof you'll see a series of what we call lotus flowers, which will be multi-dimensional with multiple lights. The customer will actually be able to touch those; there are keypads on the ground floor so they can program the lights to move at the beat of the music-whatever they want to do," he added.
Planet 13 will spend over $1 million on what it describes as special interactive experiences. A control panel outside the store will give visitors the option of changing lights and music. In addition, various strains of marijuana are placed in fancy goblet-like containers alongside multiple pot-infused products.
Scheffler, along with Las Vegas businessmen Bob Groesbeck, began the process to open Planet 13 after realizing that Nevada was moving toward legalization. Weed was legalized in Nevada for adult use last year. In its first month of legality, the recreational use of marijuana generated an unprecedented $3.68 million in tax revenue for the state in the biggest pot sale opening month of any US state to date.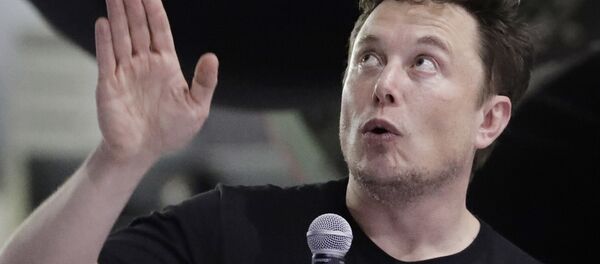 21 November 2018, 21:57 GMT
"Inside the dispensary will be a sensory-activated floor, 10 feet by 16 feet, with lights that move as visitors walk. Six aerial orbs will circle above visitors' heads every hour. Visitors can also write and draw with lasers on a wall inside the dispensary and watch 3D projections," Groesbeck said.
"We want to out-Vegas Vegas," he added.
Planet 13 also owns two marijuana growing facilities and can produce around 2,500 pounds of marijuana a year.