Labour Party leader Jeremy Corbyn would 'relish a head-to-head debate' with Prime Minister Theresa May 'about her botched Brexit deal,' Sky News quoted his spokesman as saying on Sunday.
The announcement followed a report by The Daily Telegraph that May was seeking a debate on the issue with the Labour leader as part of her effort to win parliamentary approval for the deal, which marks the biggest shift in British foreign and trade policy in more than four decades.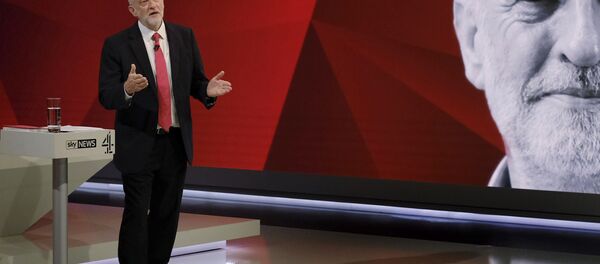 18 November 2018, 09:11 GMT
In her address to MPs on Monday, Theresa May will warn them that if they vote it down Britain could face leaving the EU without a deal — something businesses say could reflect very negatively on the country's  economy, and lead to 'more division and more uncertainty'.
The opposition Labour Party and even May's allies in Northern Ireland have criticised the deal that will see Britain leave the bloc, but with continued close trade ties with the EU.
The EU, for its part, has made it perfectly clear that it has no intention to restart the drawn-out Brexit talks if British lawmakers reject the agreement.
Theresa May's plan faces opposition from both Eurosceptics and Europhiles within her own party's 314 lawmakers and around 313 lawmakers from opposition parties.
READ MORE: 'Almost Nothing Is True': Scotland's Sturgeon on UK PM May's Brexit Deal
She needs a simple majority of 320 in parliament for the deal to sail through, but analysts say that even 305 'yes' votes would be enough if some MPs fail to show up for the vote.
On Sunday, Theresa May clinched a deal with Brussels whereby Britain will maintain close post-Brexit trade ties with the bloc.
The United Kingdom is scheduled to pull out of the European Union on 29 March 2019, almost three years after Britons narrowly voted to leave in a referendum.