"The supervisory board of the foundation has endorsed the proposal to halt the operations of its branch in Turkey. Such a suggestion was made in light of unfounded media reports about our activities and speculations, which made the continuation of our work impossible," Heyse said.
READ MORE: Scapegoat or Bully? Why EU Right, Erdogan and Facebook Gang Up on Soros
According to Heyse, under the OSF statutory documents, a branch of the organization might be closed in case its activities are no longer useful or in the conditions when the achievement of the OSF goals is not possible.
"Our foundation has repeatedly been accused of links to protest actions, which does not correspond to reality. We have informed the Turkish authorities about all donations from abroad as well as about what projects were financed with the money donated in compliance with the local law," Heyse added.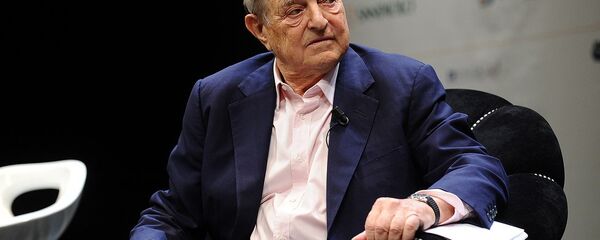 23 November 2018, 13:10 GMT
Last week, Turkish President Recep Tayyip Erdogan accused Soros of financing protest actions in Turkey in 2013, adding that the billionaire was using his money to send "people across the world
to divide and tear up nations
."
The OSF, that finances NGOs all over the world, and other foundations, related to Hungary-born Soros have often been accused of intervening into the internal affairs of the states. The Turkish branch of the organization was established in 2008.