If it is the case that Manafort has lied, it constitutes a breach of his agreement with special counsel Robert Mueller, which required that he "fully, truthfully, completely, and forthrightly" cooperate with the government.
Prosecutors said Manafort lied to both the FBI and the special counsel's office, which is under the Department of Justice.
Manafort was convicted by a Virginia jury of several crimes relating to fraud, but he was never charged with any crimes related to the alleged collusion between members of the Trump campaign and the Russian government. After he was found guilty, he pleaded guilty to separate charges in Washington, DC.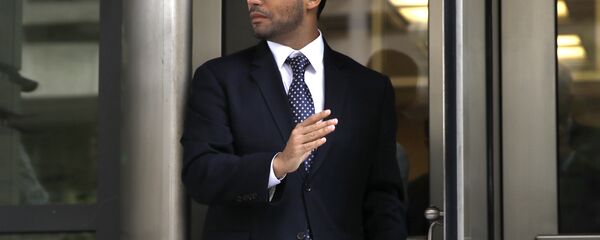 25 November 2018, 15:27 GMT
"After signing the plea agreement, Manafort committed federal crimes by lying to the Federal Bureau of Investigation and the Special Counsel's Office on a variety of subject matters," prosecutors alleged on Monday.
The filing cites the defense, which argues that "Manafort met with the government on numerous occasions and answered the government's questions. Manafort has provided information to the government in an effort to live up to his cooperation obligations. He believes he has provided truthful information and does not agree with the government's characterization."
On August 21, Manafort was convicted of eight charges, including five counts of tax fraud, one count of failing to disclose his foreign bank accounts, two counts of bank fraud. In DC, he admitted to conspiracy to defraud the United States and witness tampering.