Maldives Foreign Minister Abdulla Shahid has said that the new government in the island nation is still accounting the volume of Chinese debt and that the uncertainty arose only because of the 'secret' style of functioning of the former government led by Abdulla Yameen. The Maldives is said to owe at least 70% of its external debts to China.
'The former president was shrouded in secrecy. He did not share details with the public accounts committee of the Parliament. We are not commenting on the exact amount of debt with China because we are yet to ascertain it. We are reconciling with accounts', the Maldivian foreign minister said in New Delhi on Tuesday.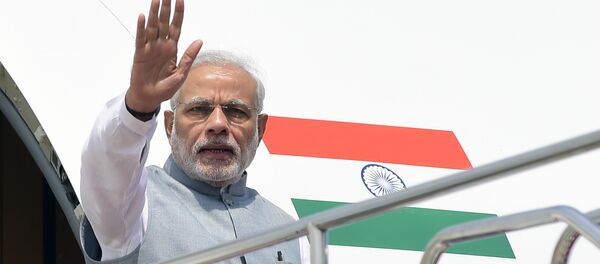 9 November 2018, 14:20 GMT
Three ministers of the new Maldivian government, including Foreign Minister Abdulla Shahid, Minister of Finance Ibrahim Ameer, and Minister of Economic Development Fayaz Ismail, were in India on a two-day official visit as a precursor to President Ibrahim Mohamed Solih's visit on December 17. This will be Solih's first foreign visit as President of the island nation.  
The island nation has hinted that it is looking to India for help in bridging any budgetary shortfall that may arise in the initial days of governance while announcing that it will pursue 'India first policy'.
READ MORE: Maldives: Pivot to India vs. Great Power Balancing
'India is a natural and time-tested friend. We have recommitted ourselves to reigniting India-Maldives friendship to explore newer horizons…We are immediately looking at budgetary constraints. We need help from India for helping and diversification of our economy. We wish to vigorously engage with the Indian business community in this process', Abdulla Shahid told the media in New Delhi.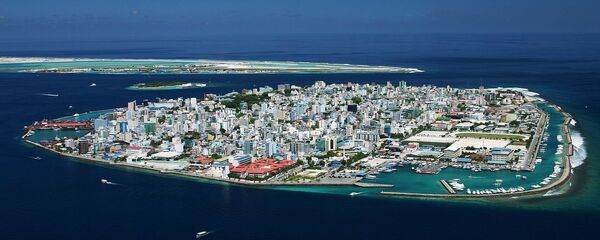 18 October 2018, 19:17 GMT
The Maldivian foreign minister, however, asserted that the Maldives' India First policy would be pursued without constraining its engagement with China. 
'Former President Abdulla Yaseen tried to play China against India and India against China. I must say he failed miserably. One must not try to play one country against other. We have a strong India first policy but will engage all countries in Maldives' development', Abdulla Shahid added. 
The visiting ministerial delegation also made it clear that restarting stalled projects would be the primary agenda for the president's upcoming visit.
'The Advance Light Helicopters will continue its presence in the Maldives and apart from that we are ready to receive the Dornier gifted by India as soon as it is released', Maldivian minister said, signalling greater defence cooperation between India and the strategically important Maldivian island located in the Indian Ocean.