London has snapped back at French President Emmanuel Macron's threat that if the UK refuses to allow EU boats to fish in British waters the talks on a wider trade deal between the EU and the UK would fall through leaving Britain in the 'backstop' customs union envisioned by the withdrawal agreement, The Guardian wrote.
Prime Minister Theresa May's official spokesman has slammed Macron's threat as a 'breach of faith' and said that London would refer the case to independent arbitration.
"If the EU were not willing to engage in a genuine negotiation to replace the backstop with the future relationship or alternative arrangements, for example if it had closed its mind from the outset to the UK position on fisheries, that would put it in breach of its duty of good faith under the agreement, and we can refer this to independent arbitration," the spokesman told journalists at a briefing on Monday.
Theresa May has repeatedly promised that while Britain will be 'an independent coastal state' after Brexit, it will still have to  negotiate with the EU reciprocal access to each other's territorial waters.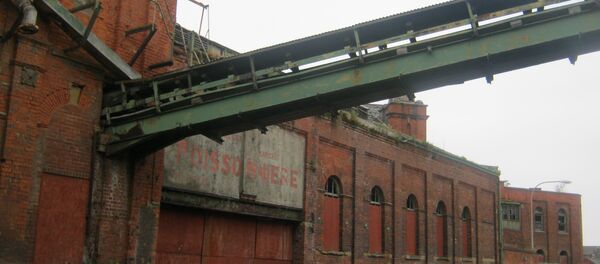 Theresa May's Brexit plan faces opposition from both Eurosceptics and Europhiles within her own party's 314 lawmakers and around 313 lawmakers from opposition parties.
An independent analysis shows that 89 Tory MPs will reject the proposed deal in next month's vote at the end of a debate that may take four or five days.
Downing Street needs a simple majority of 320 in parliament for the deal to sail through, but analysts say that even 305 'yes' votes would suffice if some MPs fail to show up for the vote.
READ MORE: Wet Affair: Nordics Fear Being Caught Short of Fishing Grounds After Brexit
On Sunday, Theresa May clinched a deal with Brussels whereby Britain will maintain close post-Brexit trade ties with the bloc.
The United Kingdom is scheduled to pull out of the European Union on 29 March 2019, almost three years after Britons narrowly voted to leave in a referendum.