Helga Zepp-LaRouche, the founder of the Schiller Institute, headquartered in Washington, DC, told Sputnik that British intelligence agencies сould have been behind the alleged meddling in the 2016 US presidential elections. According to her, the team of then President Barack Obama and the UK's MI6 could have worked together.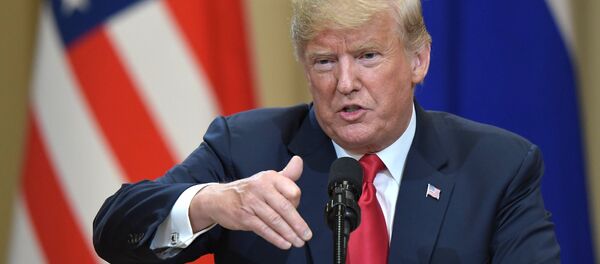 15 October 2018, 01:30 GMT
She believes that Donald Trump's election promises to improve relations with Moscow prompted the actions by the British side, as they could have seen the promises as a threat to their position.  Zepp-LaRouche added that as with the alleged US election meddling, the Skripal poisoning case and Syrian chemical dossier emerged to further discredit Russia.
She noted that if meddling on the part of the UK were to be uncovered, it could become the biggest political scandal in the US, even bigger than Watergate.
READ MORE: Russia Won't Submit to US Jurisdiction in 2016 Election Meddling — Court Filing
The US accused Russia of allegedly meddling in the 2016 US presidential elections with the intent to influence the results. Washington has launched a special investigation into the matter, led by the Special Counsel Robert Mueller, but so far it has failed to present any proof of such an intervention.
Moscow points out this fact, as it firmly discredits purported election meddling. Spokesman for the Russian president Dmitry Peskov called the accusations of interference in the US elections 'absolutely unfounded'. Russian President Vladimir Putin also noted that the US is not some kind of 'banana republic' that could easily be meddled in by other countries.