"A 13-count indictment was unsealed today in federal court in Brooklyn charging Aleksandr Zhukov, Boris Timokhin, Mikhail Andreev, Denis Avdeev, Dmitry Novikov, Sergey Ovsyannikov, Aleksandr Isaev and Yevgeniy Timchenko with criminal violations for their involvement in perpetrating widespread digital advertising fraud," the release said.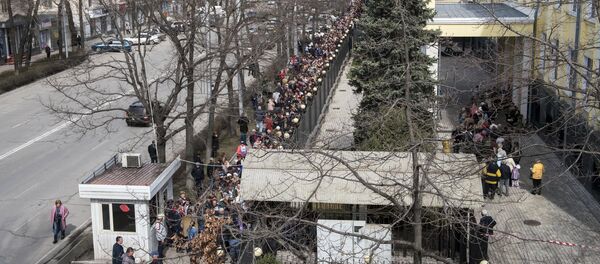 The Justice Department explained that the charges include "wire fraud, computer intrusion, aggravated identity theft and money laundering."
The defendants programmed computers to load digital advertisements on fake websites and created fake user accounts to fraudulently obtain digital advertising revenues, the Justice Department said.
Ovsyannikov, Zhukov and Timchenko were arrested abroad earlier this month at the request of the US government and await extradition. The remaining five defendants remain at large.
READ MORE: Russia Probes Billion-Dollar Fraud Based on Testimony of Bitcoin Hacker — Source
On Tuesday, a US judge also unsealed seizure warrants that authorize the Federal Bureau of Investigation (FBI) to take control of 31 internet domains and to access information from 89 computer servers that were involved in the digital advertising fraud scheme, according to the indictments.