Tony Ferguson, whom UFC president Dana White named as a possible future opponent for Khabib Nurmagomedov, turned to Twitter to call out the Russian fighter over his recent comments on pursuing a potential boxing match against Floyd Mayweather.
Netizens have been bombarding social media with tweets – some in support of Tony:
Others defended Khabib, saying he'd crush Tony just like he did Connor McGregor:
Another netizen suggested praying to the 'MMA gods' to make the fight happen:
Speaking at a press-conference earlier this week, Nurmagomedov said that fighting Mayweather would be more interesting for fans – and would do more for his legacy and fortune.
'For legacy, money-wise and competition-wise, the bout against Mayweather would be more interesting [than a fight with Tony Ferguson]. Why do people keep buying pay-per-views with Mayweather in? Because he keeps winning. He's never lost. 50 bouts and 50 wins. Some people root for him and some people root against him. That would be interesting. Two undefeated fighters. It would be very interesting to see who wins', he said.
The bad blood is said to have begun in December 2015, when the two were slated to face off at the Ultimate Fighter 22 Finale. However, Nurmagomedov was forced to withdraw from the bout due to a broken rib.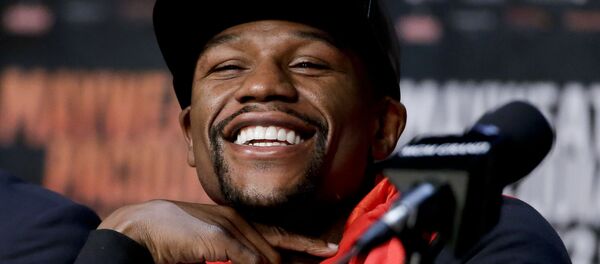 18 November 2018, 13:29 GMT
The match-up was instantly rebooked for April 2016 at UFC on FOX 19 – but this time it was Ferguson who pulled out due to a lung injury.
The duo was then set to throw down at UFC 209 in March 2017 for the interim lightweight title, but Nurmagomedov withdrew from the long-anticipated fight on the day of the official weigh-ins after being rushed to the hospital over complications with his weight-cut.
UFC made another attempt to arrange a Nurmagomedov-Ferguson match-up – this time at UFC 223 in April 2018, but just days before the two were set to clash, Ferguson injured his knee and dropped out of the fight.