Ukraine's Ambassador to Germany has called for additional Western sanctions on Russia as punishment for Sunday's incident in the Kerch Strait, The Jerusalem Post wrote.
Andrij Melnyk urged Germany and other Western Nations to ban energy imports from Russia, suspend the implementation of the Nord Stream 2 gas pipeline project and even raised the possibility of sending German Marines to the region.
'Germany must take a clear line… and put (Russian President Vladimir) Putin in his place', Melnyk told German radio on Wednesday. 'Everything is at stake'.
'The club of sanctions must be wielded fast… There should be a complete ban on gas and oil imports from Russia, and Nord Stream 2 must be put on ice', he said, adding that this was the only way to President Putin's 'brutal, thuggish' behaviour.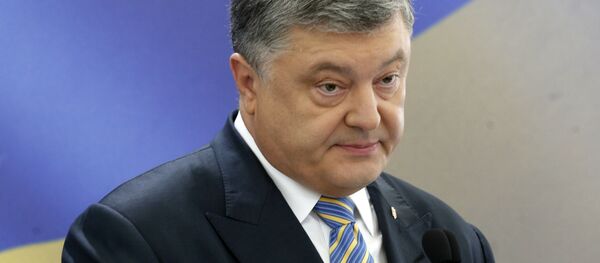 28 November 2018, 05:45 GMT
Andrij Melnyk suggested that sending German Marines to the Crimean coast could escalate the conflict.
'Once you are out there, Russians will have fewer chances of acting so brutally', the envoy said. 'If you do nothing, you can hardly hope that this will ever end'.
Several senior European politicians have raised the possibility of new sanctions against Russia after the incident on Sunday, which the West fears is fraught with a wider conflict near Crimea.
German Chancellor Angela Merkel has urged the two sides to show maximum restraint and the Austrian Foreign Minister Karin Kneissl believes that any extension of anti-Russian sanctions will depend on further details about the incident and the sides' concrete actions.
Russia has warned Ukraine against attempts to revise the status of the Sea of Azov — in violation of international law — and urged Kiev to refrain from attempting to unilaterally establish new state borders.
On Sunday morning, three Ukrainian Navy ships entered the temporarily closed water area of the territorial sea of the Russian Federation in violation of Articles 19 and 21 of the UN Convention on the Law of the Sea, and dangerously manoeuvered for several hours ignoring all demands to leave the area.
The Russian ships then opened fire slightly wounding three Ukrainian sailors.
READ MORE: Poroshenko Wants NATO to Send Warships to Black Sea After Kerch Strait Incident
All three ships were detained about 20 kilometres (12.4 miles) from the Russian coast and 50 kilometres (31 miles) southwest of the usual passage of ships along the Kerch Strait under the Crimean Bridge.
'During the search of the detained Ukrainian naval boats, Russia border guards found documents with direct orders to make a secret passage from Odessa to Berdyansk, with focus on a covert approach to and navigation through the Kerch Strait', the Russian Federal Security Service (FSB) said in a statement.
The following day, the Ukrainian authorities introduced martial law in selected regions of Ukraine along the border with Russia as well as along the coast of the Black Sea and the Sea of Azov for 30 days.