"This bill prevents funding to extend the New START Treaty until the President certifies to Congress that Russia has agreed to verifiably reduce its stockpile of tactical nuclear weapons and include its new systems under the limits of the New START Treaty," the statement said.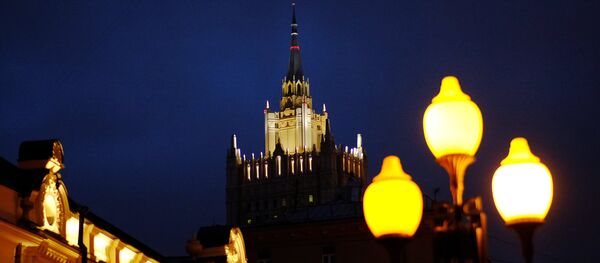 23 November 2018, 11:02 GMT
The New START treaty entered into force in 2011. The agreement covers a 10-year period with the possibility of a five-year extension. The treaty is based on several previous joint non-proliferation arrangements and limits the number of deployed intercontinental ballistic missiles, submarine-launched ballistic missiles, nuclear armed bombers, and nuclear warheads. The talks on extending the agreement have been delayed over mutual concerns about compliance.
READ MORE: US Expects to Continue Implementation of New START Treaty With Russia — DoS
Earlier this year, the head of the Russian Foreign Ministry's Department for Nonproliferation and Arms Control said that the United States is sending contradictory signals related to the prolongation of the treaty.