The attorney general previously sued the Trump administration when it sought to end the Deferred Action for Childhood Arrivals (DACA) program, which allows people who as young children were brought into the US illegally to apply to have their deportations postponed and be granted work visas for two years on a renewable basis.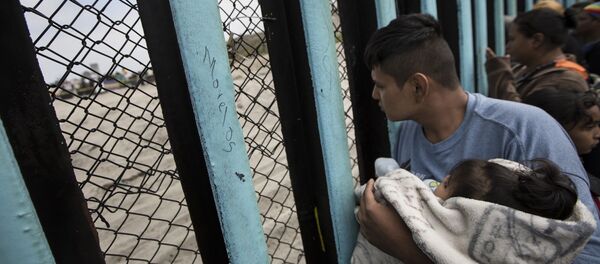 24 November 2018, 00:08 GMT
"We have been approached by folks who have expressed complaints" over the administration's actions at the border, Becerra told Reuters. "We are monitoring what's occurring."
In order to take action, however, Becerra — who is the son of Mexican immigrants — would need to find somebody who lives in his state and has been affected by the US President Donald Trump's border policies. He suggested that a Californian who would be affected by a border shutdown may suffice.
On Sunday, authorities closed down the San Ysidro border crossing in San Diego, California, for several hours, the busiest port of entry between the US and Mexico, according to Reuters. It isn't clear if anyone from California was stalled by the shutdown or whether any Californians were present around the tear gas that was deployed.
California has limited jurisdiction when it comes to border issues because the federal government is tasked with controlling the border.
On Monday, Trump threatened on Twitter to "close the border permanently" if Mexico does not deport the 7,000 migrants in the caravan.