"A technical problem" caused Merkel's Airbus to abort its planned 15-hour flight to Argentina only an hour after takeoff. Bild reported that firefighters awaited the plane on the tarmac in the western German city of Cologne as the plane was forced to perform a "hard landing" since it hadn't drained its 15 hours' worth of fuel.
Once on the tarmac, the plane's pilot reportedly decided it was best to switch planes and continue their trip instead of waiting for repairs.
​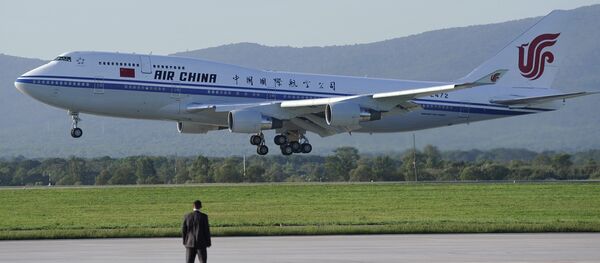 Merkel's plane is an Airbus A340-313X VIP nicknamed the "Konrad Adenauer" after the first chancellor of the Federal Republic of Germany, from 1949 to 1963. Ironically enough, Adenauer also served as mayor of Cologne prior to occupying the country's head of government.
In the meanwhile, crews have set about replacing the machine in question, which German reporters on social media have noted is a communications device.
German media has confirmed that Merkel will be late to the Argentinian capital.