This latest development comes days after the force released a statement on Tuesday indicating that Goossen was out of the job "due to a loss of trust and confidence from his failure to maintain a professional workplace environment."
"The Air Force values and encourages a positive work atmosphere where all airmen are treated with dignity and respect, and leadership actions that do not reflect these ideals are not condoned," the statement, which was obtained by Military.com, adds.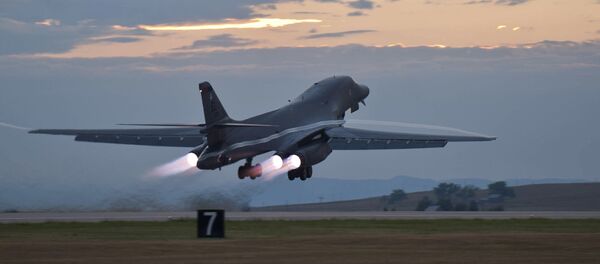 22 November 2018, 19:49 GMT
Citing a source familiar with the matter, the website reported Thursday that Goossen's ability to serve as commander of the 69th Bomb Squadron was questioned by officials after sexually explicit drawings appeared on a bomber's Combat Network Communication Technology (CONECT) software during deployments.
CONECT is used to display planned routes for sorties and target coordinates.
Servicemembers of the 69th squadron reportedly created the drawings on the mapping software during their deployment to the Al Udeid Air Force Base in Qatar between September 2017 and April 2018. Although the drawings were later "used for laughs" at an end-of-deployment party, the chuckling ceased once an investigation was launched by superiors who were handed the evidence. Goossen had served as the commander of the squadron since the summer of 2017.
The probe into the drawings was initiated by Col. Bradley Cochran, the commander of the 5th Bomb Wing, and was closed on October 31 of this year, Maj. Natasha Cherne, spokesperson for the wing, told Military.com.
"Any actions or behavior that do not embody our values and principles are not tolerated within the Air Force," Lt. Col. Uriah Orland, Air Force Global Strike spokesman, told the outlet in response to the allegations.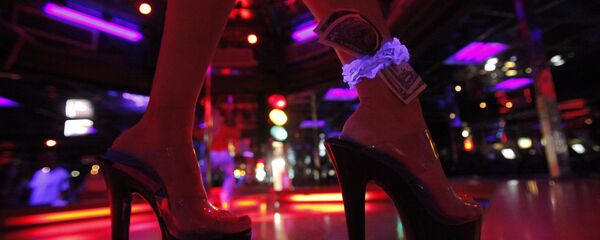 29 November 2018, 00:31 GMT
A more detailed report by the force is expected to be released on the matter, according to Military.com.
This case, however, isn't the first time that the US military has been tied to aerial penis drawings.
Earlier this year, in October, the US Marine Corps launched its own investigation after it was alerted to a phallic flight pattern executed by an aircraft with the 3rd Marine Aircraft Wing's Marine Fighter Attack Training Squadron 101.
Prior to the October flight, there was the June 2018 "half-penis" that was spotted over Alaska's Eielson Air Force Base, and the "wind-borne wiener" of November 2017 that resulted in a letter of apology being sent out to the Okanogan School District in Washington state from the Naval Air Forces.