'Medical testing confirmed that an additional employee [of the Canadian embassy in Cuba] has been affected. The individual is receiving the necessary medical attention. This incident brings the total number of confirmed cases of affected Canadian diplomats and dependents from 12 to 13', the ministry said in a statement published on its official website.
The ministry noted that it was yet unclear what caused the unusual symptoms and the government was continuing its investigation into the case.
'In light of this new information, a decision has been made to allow staff currently posted to Cuba to return to Canada, if they wish', the ministry said.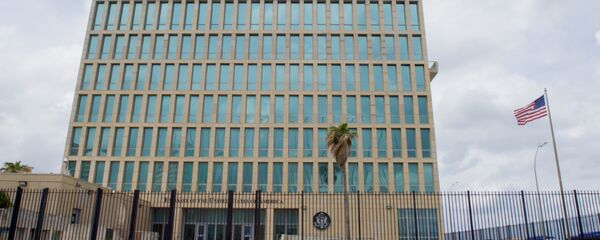 29 September 2017, 15:03 GMT
The unusual symptoms were first reported by the embassy employees last year but no new cases had been registered since the fall of 2017. According to the Canadian Foreign Ministry, the diplomats experienced headaches, dizziness, and difficulties with concentration. Moreover, the symptoms remained even after some of the embassy staff left Havana and in some cases, the symptoms reappeared after seeming to have lessened.
Canadian Embassy employees are not the only ones who have been showing the strange symptoms. In 2017, the US authorities said that some of the diplomats working at the US Embassy in Cuba had been affected by a mysterious audio device and displayed symptoms similar to the ones shown by Canadian Embassy staff.
The Cuban Foreign Ministry has denied any Cuban involvement in the incidents.