'You should proceed from the fact that, despite our diverging views on Nord Stream 2, we are making every effort to preserve the role of Ukraine as a transit country, and you should know that at the European level we have the possibility to regulate, through the Third Energy Package, how much gas will be supplied', Merkel said at the German-Ukrainian forum in Berlin.
She noted that Berlin would be closely following the political situation in Ukraine.
READ MORE: Kerch Strait Incident Not Changing Germany's Stance on Nord Stream-2 — Berlin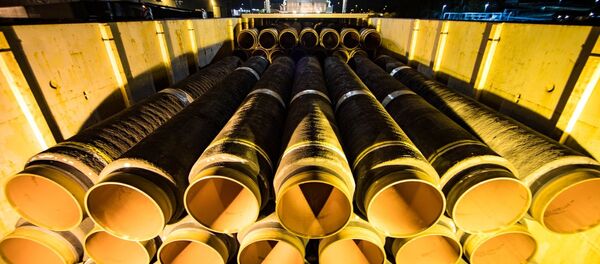 21 November 2018, 13:18 GMT
Russia has repeatedly said that the Nord Stream 2 project is completely commercial and competitive. The country has also clarified that the project did not imply that Russian gas would no longer be transited through Ukraine, and could consider the option if it remained economically viable.
Nord Stream 2 is a joint venture of Russia's gas giant Gazprom and five European companies. The pipeline project has been welcomed by some countries in Europe and opposed by others that claim it might increase their dependence on Russian gas. Ukraine, fearing to lose its status as a transit country for Russian gas, is one of the project's opponents.
'Smart Approach' Over Kerch Strait Incident
Kiev should show a 'smart approach' in connection with the Russia-Ukraine incident in the Kerch Strait, a solution is only possible through dialogue, German Chancellor Angela Merkel has stated.
'I intend to discuss this topic with Russian President [Vladimir Putin] at the G20 summit. We will take care of this, however, we have a request for the Ukrainian side to maintain a smart approach. We know that we may only resolve this in a reasonable way and only within the framework of talks with each other because a military solution is impossible', Merkel said at the opening of the third German-Ukrainian forum in Berlin.
The Chancellor further noted that Germany and France are ready to continue working in Normandy format on the Ukrainian settlement, although the results have not been significant so far.
The above-mentioned Normandy group includes France, Germany, Russia, and Ukraine.
READ MORE: Fourth S-400 Battalion Deployed Near Ukraine to Protect Crimea — Black Sea Fleet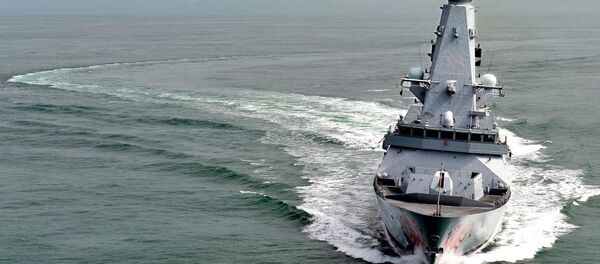 29 November 2018, 10:15 GMT
The statement comes amid an escalation of tensions between Ukraine and Russia after the incident, involving three Ukrainian vessels illegally crossing the Russian border.
The ships have incited an international scandal after they illegally crossed the maritime border and sailed toward the Kerch Strait, the entrance to the Sea of Azov. The vessels were seized by Russia after failing to respond to a demand to stop, with the crews arrested.
Following the incident, the Ukrainian President imposed a martial law in a number of country's regions.