"We regret the decision of the US administration to cancel the planned meeting between the two presidents in Buenos Aires… This means that the discussion of serious international and bilateral issues is being delayed for an uncertain period of time," Peskov said.
"As for Russian President Vladimir Putin, he is ready for holding contacts with his US counterpart," the Kremlin spokesman added.
29 November 2018, 14:36 GMT
Meanwhile, Russian Ambassador to the United States Anatoly Antonov said that the United States and Russia should continue dialogue to preserve the Intermediate-Range Nuclear Forces (INF) treaty that is fundamental for global security.
"We still stand for continuing consultations with a view to preserve the INF Treaty as one of the cornerstones of international security," Antonov said on Thursday during his speech at Princeton University.
Earlier, Donald Trump said that he decided to cancel a scheduled meeting with his Russian counterpart Vladimir Putin at the G20 summit in Argentina. US President's announcement comes less than an hour after he claimed it was a 'very good time' to meet with Putin, but that he would make a decision after receiving a full report on the Kerch Strait incident.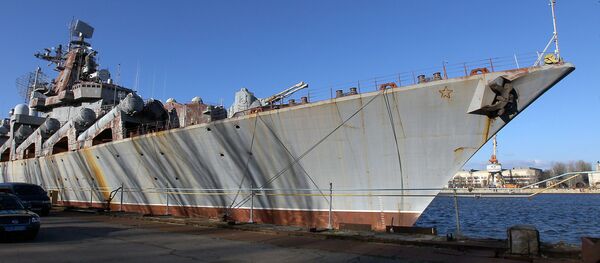 29 November 2018, 13:17 GMT
READ MORE: Trump Cancels Meeting With Erdogan at G20 Shortly After Refusal to Meet Putin
On Sunday, three Ukrainian Navy vessels violated the Russian maritime border, moving from the Black Sea towards the Kerch Strait. Two gunboats and a tug ignored Russia's demands to leave the area and proceeded to make 'dangerous manoeuvres', thus prompting the Russian side to open fire and eventually seize the ships. Russia has described the incident as a provocation in violation of Articles 19 and 21 of the United Nations Convention on the Law of the Sea and pledged to suppress any attempts to challenge its territorial integrity and sovereignty.
The G20 summit will be held in Buenos Aires on Friday and Saturday.