'She [White House spokeswoman Sarah Huckabee Sanders] said other meetings, mentioning Erdogan specifically, will be pull-asides not formal bilaterals', the pool report said.
US media reported, citing Sanders, that Trump will also replace a formal meeting with South Korean President Moon Jae-in by a chat on the sidelines of the G20 summit.
According to Argentine media, however, Trump still plans to meet Chinese President Xi Jinping during the summit.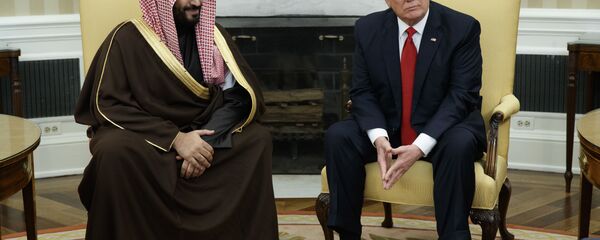 21 November 2018, 13:57 GMT
The news comes just a few hours after Trump said via Twitter that he had scrapped a one-on-one meeting with Russian President Vladimir Putin after being briefed on the Kerch Strait incident.
The White House said Trump cancelled talks with Putin after discussing the matter with Secretary of State Mike Pompeo, National Security Adviser John Bolton and Chief of Staff John Kelly aboard Air Force One.
The G20 summit will be held in the Argentine capital on Friday and Saturday.