Roughly 2 million people work for the federal government, according to the New York Times. Federal employees generally enjoy the same First Amendment rights as any other American, with the exception of endorsing or denouncing a particular candidate in a partisan race.
In other words, government policies are fair game for discussion at federal workplaces, and federal employees are even allowed to discuss politics publicly, but saying "I support President Trump" or "I don't support President Trump" around a presidential election would be considered a violation of the Hatch Act law.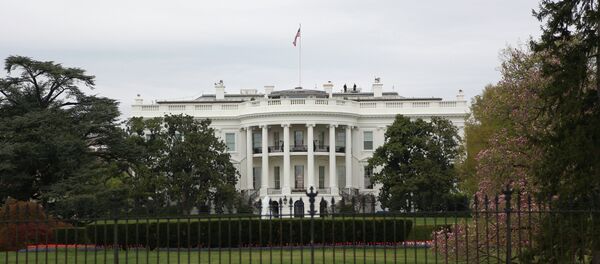 30 November 2018, 18:02 GMT
The memo posits that Trump is already campaigning for the 2020 elections, and therefore any statements by federal employees about impeaching him or resisting him could be illegal.
"The Supreme Court has been clear: public employees have First Amendment rights to comment on issues of public concern so long as it does not unduly interfere with the workplace. While the Hatch Act places some limitations on public employees' speech rights, this new interpretation is clearly rooted in silencing public employees broadly," Chip Gibbons, policy and legislative counsel at Defending Rights & Dissent and an expert on US constitutional law, told Sputnik News.
"We understand that the 'resistance' and '#resist' originally gained prominence shortly after President Trump's election in 2016 and generally related to efforts to oppose administration policies," the memo said. "However, 'resistance,' '#resist' and similar terms have become inextricably linked with the electoral success (or failure) of the president."
An astute reader may wonder how calling for the president's impeachment could possibly be construed as participating in a partisan electoral discussion, but have no fear — the memo offers a novel theory to that end as well.
While impeachment technically refers only to the process of charging a high official with a crime and doesn't necessarily imply that person's removal from their position, the process is launched with that intent, and individuals removed from office through impeachment are barred from holding office in the future. The memo, then, argues that talking about impeaching Trump is really a way of discussing his re-election.
"Advocating for a candidate to be impeached, and thus potentially disqualified from holding federal office, is clearly directed at the failure of that candidate's campaign for federal office," the memo says.
"Similarly, advocating against a candidate's impeachment is activity directed at maintaining that candidate's eligibility for federal office and therefore also considered political activity," it says.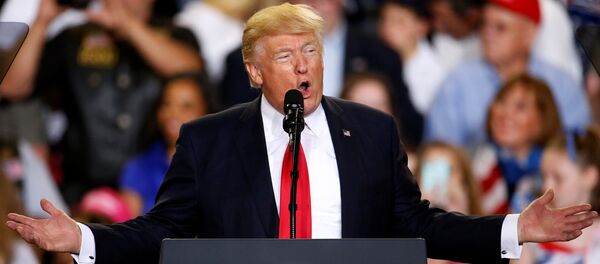 The Hatch Act is enforced by an independent body named the "Office of Special Counsel" (which is not connected to the ongoing investigation of allegations of collusion between Trump and Russia by special counsel Robert Mueller). The agency investigates complaints of potential Hatch Act violations, sets guidelines and recommends disciplinary measures for people who have violated the law.
Ana Galindo-Marrone, the chief of the Office of Special Counsel's Hatch Act unit, said that the new interpretation of the Hatch Act's scope was decided on by her and her deputy after they received a number of questions about the rules, the Times reports. Only two presidents have been subjected to impeachment proceedings since the Hatch Act became law in 1939: Richard Nixon and Bill Clinton, both of whom were in their second terms as president. Nixon resigned; Clinton was acquitted of the charges brought against him and stayed in office.
"The Trump administration has made it very clear that it has deep animus for public sector workers and even deeper animus for internal dissent," Gibbons said. "This is yet another attempt to stifle dissent amongst public sector workers."