The FBI has raided the home of Dennis Nathan Cain, the whistleblower who turned in documents on the Clinton Foundation and Uranium One to the Justice Department's inspector general and Congressional intelligence committees, the Daily Caller reported, citing Cain's lawyer Michael Socarras.
"The Bureau raided my client to seize what he legally gave Congress about the Clinton Foundation and Uranium one," Socarras said, adding that he viewed the raid as an 'outrageous disregard' of his client's protections under the Intelligence Community Whistleblower Protection Act.
According to Socarras, 16 agents spent six hours looking through Cain's Union Bridge, Maryland home on November 19 despite the fact that he had handed over all the documents in his possession when they arrived. The FBI confirmed that it had "conducted court-authorised law enforcement activity" in the Union Bridge area, but offered no further comment.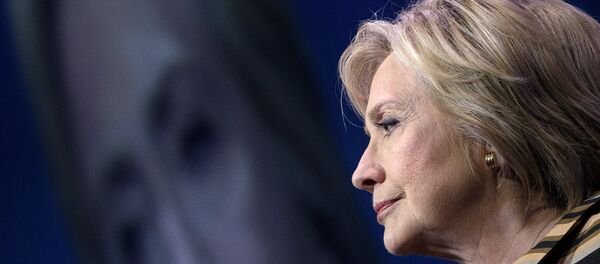 29 November 2018, 17:19 GMT
Citing one of the documents, the Daily Caller noted that law enforcement had failed to investigate possible criminal activity involving the Clinton Foundation over a deal involving Russian nuclear corporation Rosatom's purchase of Canadian uranium mining concern Uranium One while Hillary Clinton was secretary of state.
The delivered documents also showed that then-FBI director and current Trump Russia probe chief Robert Mueller failed to investigate allegations of criminal misconduct pertaining to the Clinton Foundation over the Uranium One deal. Cain received access to the documents while working as an FBI contractor.
Socarras told the Daily Caller that the raid was a violation of legal protections for whistleblowers, including the "means to report violations of law".
Ex-Attorney General Jeff Sessions appointed Attorney John Huber to investigate the Clinton Foundation, which has been accused of being entangled in multiple corruption schemes during Hillary Clinton's tenure as secretary of state, in March. The allegations include claims of criminal misconduct in the sale of Uranium One. In 2010, Clinton's State Department was one of nine US agencies which signed off on the US-Russian uranium deal, although Mrs. Clinton has denied any personal involvement in the decision. Clinton's critics have accused her of a variety of 'pay to play' schemes involving kickbacks to the Clinton Foundation in exchange for her political support as secretary of state. Clinton served as secretary of state between 2009 and 2013.