"Our first poll for the Times, released the day after the deal was announced, showed she had a long way to go to win the public over – with just 15 percent in support, and over three times that number (51 percent) opposed … Our latest polling out today shows another small increase in support, with 27 percent in support and 45 percent opposed," the pollster said.
The poll also provided information on who is supporting the deal. Conservatives who voted "remain" in the referendum are the biggest proponents of the deal – 52 percent in support and 23 percent opposing. However, most of Conservatives voted "Leave," and among this big group of population only 38 percent support the deal, while 45 percent are opposing it. This brings Conservatives to division of 42 percent in support and 39 percent opposing.
READ MORE: Brits Prefer Remaining in EU or Hard Brexit Over PM May's Deal — Poll
According to the recent research, among non-Conservative voters, opposition to the deal is even more evident. Labour voters who voted "Remain" and Labour voters who voted "Leave" are now opposing the deal – 59 percent and 48 percent, respectively.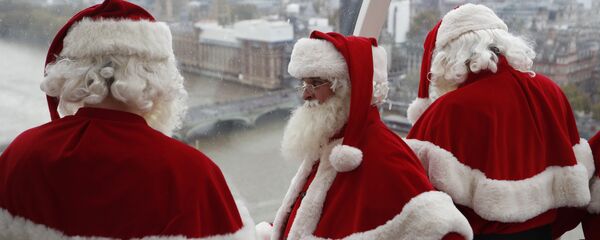 30 November 2018, 15:31 GMT
Over the past week, Theresa May visited all of four countries of the United Kingdom and released a "letter to the nation" where she explains the benefits of her Brexit deal. The prime minister tried to appeal directly to the public, rather than to Parliament members, who are expected to vote on the deal on December 12.
On November 14, Theresa May's cabinet released a draft of the Brexit withdrawal deal. It comes in two parts: a 585-page withdrawal agreement (a legally-binding text that defines the UK's withdrawal from EU) and a 26-page statement on future relations (not legally-binding document which sets long-term goals in UK-EU relationships).
Among the biggest controversies of the deal is almost 40 billion pounds (just over $50 billion) "divorce bill" the UK has to pay to EU, as well as an unclear situation with the UK-EU border in Northern Ireland.