European Council President Donald Tusk said on Friday he was sure that the EU leaders would roll out new sanctions against Russia due to Moscow's response to Ukraine's naval activity in the Kerch Strait.
READ MORE: NATO to Keep Monitoring Black Sea Following Ukraine's Kerch Strait Provocation
"The de-escalation in the Sea of Azov is a cause of a grave concern to us, and of course Russia's use of force against Ukrainian ships is totally unacceptable… Europe is united in its support of Ukrainian sovereignty and territorial integrity. And this is why I am sure that the EU will roll over the sanctions against Russia in December," Tusk said at a press conference during G20 summit.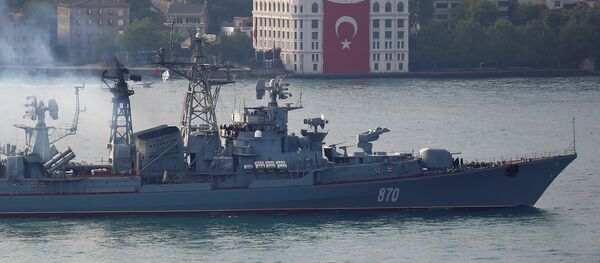 29 November 2018, 11:19 GMT
The statement comes after NATO spokeswoman Oana Lungescu said that NATO will "continue to assess its presence in the Black Sea region", where the alliance's ships are carrying out routine patrols and drills.
The NATO's move follows the incident in the Kerch Strait, which took place last Sunday: two Ukrainian gunboats and a tugboat entered Russian territorial waters illegally as they tried to sail through a temporarily closed area in the strait. Their crews were detained by the Russian border service.
READ MORE: Pantsir-S Missile Battalion Enters Service in Crimea After Kerch Strait Incident
Commenting on the incident, Russian President Vladimir Putin described it as a provocation, which was likely related to the low approval rating of Ukrainian leader Petro Poroshenko ahead of the upcoming presidential election.
After the incident, the Ukrainian authorities on Monday introduced 30 day-long martial law in certain regions of the country.