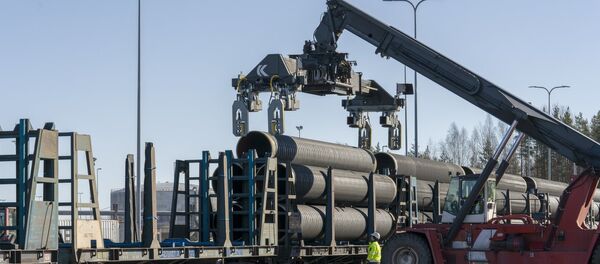 28 November 2018, 13:41 GMT
The proposal comes after, Manfred Weber, a European Parliament member from Germany and the leader of the European People's Party who has long been expressing opposition to the Nord Stream 2, urged Europe earlier in the week to reconsider its investment in the pipeline after Sunday's Kerch Strait incident in which three ships of the Ukrainian Navy were detained after violating the Russian sea border and failing to react to legal demands to abandon dangerous manoeuvres.
Nord Stream 2 is a joint venture of Russia's gas giant Gazprom and five European companies. It aims to deliver 55 billion cubic meters (1.9 trillion cubic feet) of Russian natural gas annually to the European Union via the Baltic Sea and Germany and is expected to be put into operation by the end of 2019.