Annegret Kramp-Karrenbauer, secretary-general of the Christian Democrats, urged the European Union and the United States to consider barring Russian vessels coming from the Sea of Azov from entering their ports amid Moscow's naval standoff with Kiev.
Kramp-Karrenbauer, 56, who is tipped as one of possible candidates to succeed Merkel as the leader of her Christian Democratic Union party, suggested that a blockade should be implemented if it is proved that Russia was the aggressor.
"If it's confirmed that the aggression came from Russia… then I think there must be a clear answer," Kramp-Karrenbauer said in a televised interview, as cited by Reuters.
"One answer might be, for example, to stop Russian ships coming from the region — from the Sea of ​​Azov — from entering European or U.S. ports until this situation with Ukraine is resolved," she added.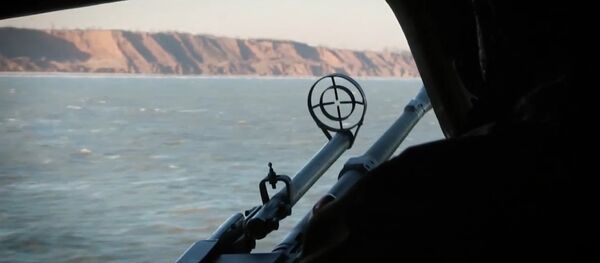 30 November 2018, 15:10 GMT
Three Ukrainian Navy vessels — two gunboats and a tugboat — were seized last Sunday after violating Russian waters and entering the Kerch Strait, the entrance to the Sea of Azov. The ships did not respond to demands to stop and made dangerous manoeuvers, the FSB said. A court in Simferopol, Crimea sentenced all of the 24 Ukrainian servicemen captured on Sunday, including two SBU officers, to two months in custody.
Ukraine, in response to the seizure, decreed martial law for 30 days in the regions of the country bordering Russia, the Black Sea and the Sea of Azov. Additionally, Ukrainian President Petro Poroshenko announced that Ukraine would ban Russian males aged 16-60 from entering the country.
Russian President Vladimir Putin described the manoeuvers as a "provocation" that was likely intended as a pretext to introduce martial law in Ukraine and boost Poroshenko's failing approval ratings ahead of the March 2019 presidential vote. Kiev claims that the operation was meant to demonstrate the capabilities of Ukrainian vessels.