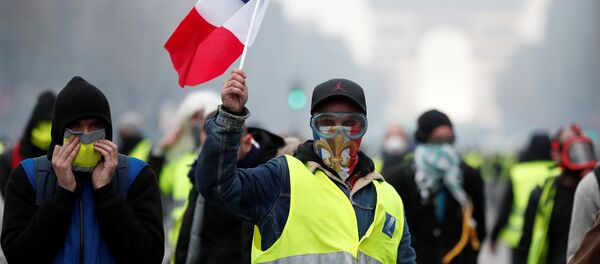 2 December 2018, 08:26 GMT
The "yellow vests" protests have been held in France since November 17. This Saturday, the demonstration was scheduled to start at 2 p.m. local time, but people dressed in yellow vests began to gather on the Champs Elysees in the early morning.
In late 2017, the French government approved the decision to raise direct tax on diesel fuel, which is the most popular type of fuel in the country. The diesel prices in France have risen by around 23 percent since the beginning of the year, while the gasoline prices have gone up by 15 percent. Prices are set to increase further in January.