"Kaspersky Lab regrets that the US Court of Appeals upheld the lower court's decision on the company's case. Despite this decision, Kaspersky Lab will continue to provide industry-leading cybersecurity solutions to its customers in the United States and other customers around the world," the press service said.
READ MORE: US Appeals Court Upholds Dismissal of Kaspersky Lab's Lawsuit — Filing
The company ones again reaffirmed its stance that Kaspersky Lab had never been implicated in any kinds of malicious cyberactivities and the court's decision did not contain any evidence proving the contrary.
"Kaspersky Lab reiterates that it has never been and will not be involved in attacks in cyberspace, and the decision of the US court does not contain any conclusions that contradict this statement. Kaspersky Lab still invites all interested parties to an open dialogue, cooperation and collaboration," the press service added.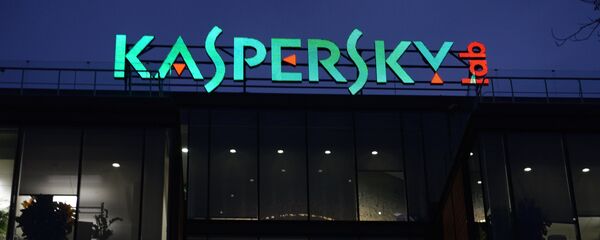 13 November 2018, 15:54 GMT
On November 30, The United States Court of Appeals for the District of Columbia Circuit upheld the dismissal of the company's lawsuit, which had been filed in June and had become Kaspersky's third suit against US authorities to be dismissed by court.
The US government decided to ban Kaspersky Lab products in all government agencies and related bodies, expressing concern that the company's software could pose a threat to the country's national security in the wake of Russia's alleged interference in the 2016 US presidential election.
Kaspersky Lab insists it operates independently and transparently, and has repeatedly denied having ever worked for any government or engaged in espionage.