Since Tumblr's founding in 2007, the social media site has been the "go-to place for risque content barred from social media sites like Facebook or Instagram," Sputnik News reported as the new ban was announced.
Casey Fiesler, a faculty member at the Department of Information Science at University of Colorado Boulder: College of Media, Communication and Information, who studies "social computing," highlighted just how badly Tumblr's ban on pornography could go.
Fiesler shared a study she and others conducted of "fandom platform migration" which showed that the most "striking" example of a "mass exodus" from a fandom platform (where fans of anything from the Harry Potter books to video games like "Overwatch" go to share their own fictional tales of their favorite characters, or their drawings of them, a hefty portion of which are often lewd) was from the website LiveJournal after it made a similar decision to ban nude imagery.
Meanwhile, sex workers, already reeling from the Stop Enabling Sex Traffickers Act and the Allow States and Victims to Fight Online Sex Trafficking Act (FOSTA-SESTA), which became law in April, say Tumblr's move could hurt them as well. Sex workers say FOSTA-SESTA puts them in harm's way by eliminating safe avenues for advertising and forcing them into the streets. The claim has been vindicated by the increasing arrests of sex workers since the bill allowed for websites like Backpage, which advertised personal and sexual services, to be shut down by authorities, and other sites like Craigslist shuttered similar sections for fear of the same.
Sex workers who hold live webcam shows or sell naked photographs online had previously found a safe space to do business within Tumblr's "explicit" filters. Now, the company is banning any images, GIFs or videos that depict sex acts, human genitals or "female-presenting nipples."
"[We're] talking about if we're going to be able to keep our blogs or if we're going to have to just abandon Tumblr and work on different platforms," Lanae, a 28-year-old sex worker from Kentucky, told The Daily Beast on Monday. "It was pretty much panic from all of us."
Meanwhile, Tumblr's filter is flagging photos as inappropriate that are not pornographic at all, including pictures of old comic book and anime series covers, still shots from the 1978 TV series "The Incredible Hulk" and stills from other movies like "RoboCop."
Laurie Richards, a UK-based reporter, went viral on Twitter on Monday with more than 20,000 retweets in around one day. "Tumblr being able to just ban all porn on their platform is fascinating because they show just how easily they could also choose to ban, for instance, Nazis," she wrote.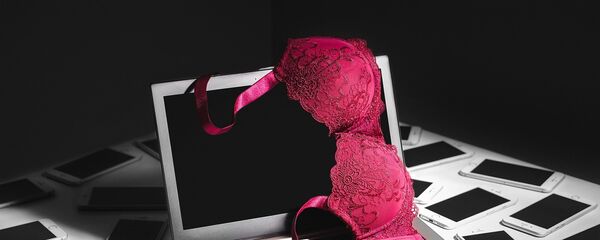 "I think the tweet touched a nerve because people are angry about fascism, abuse, and covering 'female presenting' (hah) bodies on ALL the major social media platforms, not just Tumblr," Richards told Sputnik News via Twitter direct message.
"Most people on Twitter nowadays know that fascist accounts are banned from view in Germany (quite successfully). And so if that double standard is already obvious, and then you get this post-FOSTA/SESTA lunacy that polices EVERYONE's bodies (which sex workers warned us about), of course people are going to call bullshit on social media firms making such a cowardly and insidious move," she said.
Sputnik News searched Tumblr for phrases associated with the current iteration of the American neo-Nazi movement, finding that some search terms associated with it were likely blocked by the company, but others still flourished.
For example, the term "white supremacy" does not turn up any results, just a message that reads: "That search was weird and we didn't really 'get' it."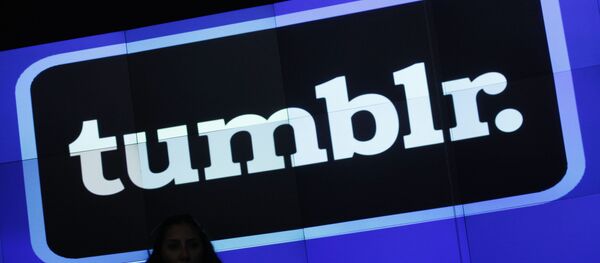 3 December 2018, 21:51 GMT
However, a search for the term "national socialism" turns up four blogs and numerous neo-Nazi posts, including ones that say "There is no shame in European heritage," historical photos of Heinrich Himmler, a "daily reminder" that the Nazi-era German flag is the "most beautiful, and pleasing flag in existence," a meme praising Hitler as among the "last warriors who fought the satanic jewish banking cartel that rules you today," GIFs of Nazis marching in formation and much more.
A search for the term "white power" yields six blogs, including one called "Stick together whites!" that features a woman standing in front of a Swastika as a profile picture and a reference to "14/88" in the bio; 14/88 refers to the neo-Nazi slogan "We must secure the existence of our people and a future for white children," or "fourteen words," and Hitler's birthday, with the eights representing the eighth letter of the alphabet, H, and HH signifying "heil Hitler." The blog also posts racist and pro-Nazi images.
Searches on Tumblr for terms like "white genocide" and "it's ok to be white" yield similar results.