Bill Ravotti, author of the V4 Report, a blog devoted to reporting on immigration news in Europe and countering the EU's and Angela Merkel's migration policies, explained to Sputnik the reason behind the spike in non-EU immigration to the UK. Ravotti noted that as more and more EU citizens leave Britain ahead of the upcoming Brexit, migrants from outside the European bloc are continuing to arrive, due to the established multicultural policy of the British government.
"This is not surprising to me considering the multicult environment that was promoted by previous governments in the past.  We are talking decades here.  Although many […] tend to focus on the problems associated with mass migration in France, Belgium and Germany, the UK also continues to struggle with multiculturalism and the integration of recent immigrants", he said.
READ MORE: UK Wrongly Tried to Expel 300 Skilled Migrants Under Anti-Terror Rule — Reports
Ravotti pointed out that immigrants often reject the host country's culture and instead bring their own culture and preserve it. This has resulted in a high number of so-called "citizen jihadists".
"The second generation of immigrants (not all) tend to reject the dominant culture.  In 2016, it was found that Britain was home to the third largest number of foreign fighters in Syria and Iraq…or 'citizen jihadists', trailing only France and Germany", Ravotti explained.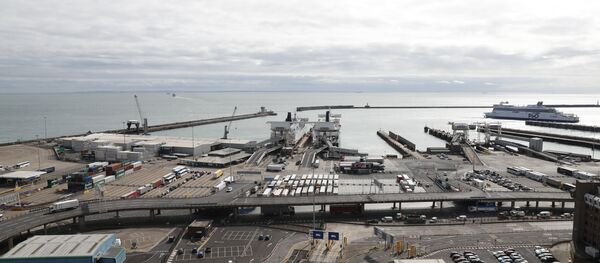 14 November 2018, 07:48 GMT
The V4 Report editor noted that Islam is now the fastest growing and youngest religious denomination in the country with number of adherents increasing 10 times quicker than any other denomination in the UK.
Ravotti strongly believes that the non-EU migration trend is unlikely to change after Brexit, with the latter affecting only migration from the bloc. He added that it is possible that it might never change.
"Once multicult societies are established, the cycle is very hard to break, especially considering the low birth rates of the natives. The UK will need more than Brexit to reverse this trend.  Quite frankly, at this point, it may be too late", he said.