In two separate documents, both heavily redacted, Mueller's team said Flynn participated in 19 interviews with the special counsel or other Justice Department officers, and provided relevant documents and communications, including "firsthand information" relating to contact between Trump administration staff and the Russian government". Consequently, he deserves credit for "accepting responsibility in a timely fashion and substantially assisting the government".
"Additionally, the defendant's decision to plead guilty and cooperate likely affected the decisions of related firsthand witnesses to be forthcoming with the [special counsel] and cooperate," they added.
1/ Notes on Flynn memo: Mueller distinguishes his cooperation in two cases, a) an unspecified criminal probe b) the Russia probe. So when Mueller says Flynn has met w/ federal prosecutors 19 times, those meetings could be for either of those two cases. Important distinction.

— Aaron Maté (@aaronjmate) December 5, 2018
​US District Court Judge Emmet Sullivan is scheduled to sentence Flynn December 18 — federal guidelines call for the General to receive up to six months in prison.
Where's the Beef?
Many mainstream journalists and pundits have made much of the filings despite their almost total information deficit, suggesting post-indictment insights provided by Flynn could amount to the bombshell proof of collusion they've desperately craved for so long.
However, few if any acknowledged a crucial qualifier — the information Flynn furnished relates explicitly to "the content and context of interactions between [Trump's] transition team and the Russian government", in other words contact that took place during the 73-days between election day (November 8 2016) and inauguration day (January 20 2017).
3/ Back to that distinction: one difference I want to flag is that when it comes to the unspecified (non-Mueller) criminal probe, Flynn's cooperation is described as "substantial assistance." When it comes to the Mueller probe, it's just "has also assisted" — no "substantial." pic.twitter.com/lkWae6y1nl

— Aaron Maté (@aaronjmate) December 5, 2018
​Thus, Flynn providing "substantial" information to investigators is hardly significant. After all, he was indicted for lying to investigators about his own contact with Kremlin representatives during the transition process — which wouldn't have been criminal or even occurred unless there was an official investigation in the first place — a charge he pled guilty to in December 2017.
READ MORE: Mueller Recommends Flynn No Jail Time for Substantial Assistance on Probe
As a result, the focus of Mueller's probe into Flynn's activities was always destined to be the two-and-a-half-months leading up to Trump's 'swearing in' as President — and contact that took place between the President-elect's staff and Russian officials during this period is certainly no indication of collusion of any kind.
Moreover, the virtually total redaction of the documents — widely mocked on social media — by definition gives no hint as to the information Flynn has provided to investigators, although his name being entirely absent from any other Russia-related legal action pursued by the special counsel over the past 12-months may be highly notable indeed.
​In a sense then, it's arguable the documents are in fact merely further confirmation Mueller's probe will not uncover explosive evidence of a long-running, secret relationship between Trump and the Russian state.
Backroom Deals
Still, the detail of Flynn's contact with Kremlin representatives is certainly worthy of investigation, for it does point to collaboration between Trump's team and a foreign power — albeit not Russia.
In December 2016, Flynn — supported by other transition staff — launched a diplomatic bid to sink a UN Security Council vote condemning Israeli settlement expansion, which outgoing President Barack Obama had unprecedentedly allowed to go ahead.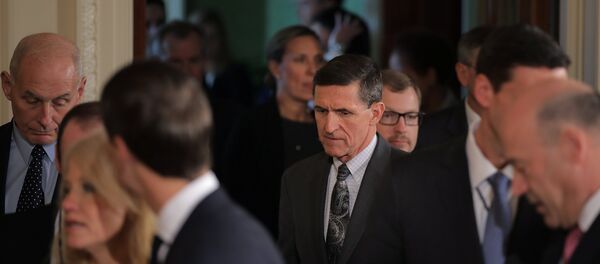 6 December 2017, 00:10 GMT
"The effort represented a fitful first foray into global diplomacy by Trump's transition team, bearing hallmarks that have become familiar in the weeks since he took office — efforts were marked by a brusque disregard for diplomatic protocol and a hasty pressure campaign that changed few, if any, minds,"
Foreign Policy magazine assessed
.
This "pressure campaign" was launched as a result of direct urging from Israeli Prime Minister Benjamin Netanyahu, and saw Flynn contact then-Russian Ambassador to the US Sergey Kislyak and ask him to ensure Russia voted against the resolution.
In the end the initiative was a miserable failure, with not a single country changing its vote — including states such as the UK, which had made clear they wished to forge positive relations with the incoming administration.
Nonetheless, no matter the efficacy of the operation (or lack thereof) the attempt still amounts to backstair collusion in service of subverting official US government policy, although one wouldn't perhaps know it from media coverage of the conspiracy (or, again, lack thereof).
The "pressure campaign" is rendered all the more suspicious and sinister given Trump's son-in-law Jared Kushner failed to disclose his role as co-director of a foundation funding the construction of Israeli settlements on financial records he filed with the Office of Government Ethics, an obvious and scandalous potential conflict of interest which went virtually unreported by news outlets — much less condemned.
Moreover, that Trump enthusiastically pledged to relocate the US Embassy in Israel to Jerusalem on the campaign trail — one of the few pre-election promises he has upheld as of December 2018 — is also worthy of examination, which yet again has so far been unforthcoming in the US mainstream.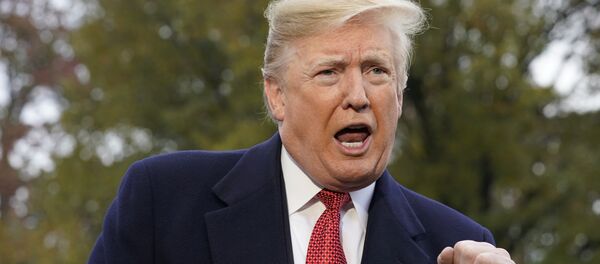 27 November 2018, 19:04 GMT
At the very least, Tel Aviv has gotten far more out of the President than Moscow ever has — and the lack of outrage or censure over the Trump administration's demonstrable and proven collusion with Israel lies in stark contrast to the inexorable denunciation of entirely speculative and unproven supposed collusion between the President and the Kremlin.
An explanation for this deep and cohering divergence may lie in Kushner's December 2017 appearance at billionaire Israeli-American media tycoon Haim Saban's annual forum on US-Israel relations.
In a conversation between the pair, Saban thanked Kushner for his role in Flynn's failed "pressure campaign".
"As far as I know, there's nothing illegal there…I think this crowd and myself want to thank you for making that effort, so thank you very much," he said.
Saban's comments were especially notable given he is and was not a Trump supporter or donor — instead, he's the largest contributor to Bill and Hillary Clinton's political activities, donating in excess of US$25 million to the pair over the years, and funding the Clinton Library and the Democratic National Committee headquarters in the process.
Sound and Fury
The specifics of Mueller's indictment of Trump fixer Michael Cohen are also problematic for 'RussiaGate' proponents, although none have so far admitted it.
On November 29, Cohen pleaded guilty to a single count of lying to Congress about his role in an ultimately unsuccessful attempt to construct Trump Tower Moscow, after he gave false written answers in order to "minimize links" between the Moscow project and Trump, and "give the false impression" the initiative it was abandoned earlier than it in fact was.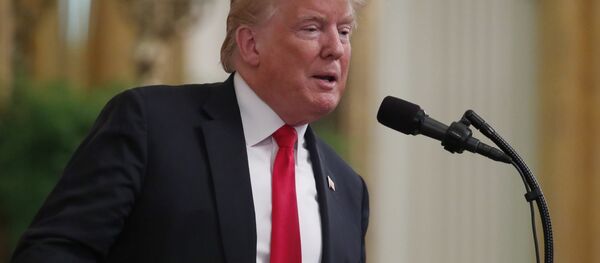 26 August 2018, 03:56 GMT
Cohen explained to prosecutors he was deceptive out of loyalty to the President — although what he attempted to cover up barely seems worth suppressing. For some time, Trump's former attorney communicated with Felix Sater about the project, who'd promised to secure Russian financing — whether private or governmental — for the proposal — but no Russian supporter could be found after months of hot air, infuriating Cohen.
"You're putting my job in jeopardy and making me look incompetent, I gave you two months and the best you send me is some bullshit garbage invite by some no name clerk at a third-tier bank," Cohen wrote in an email to Sater December 31 2015.
Losing patience with Sater's ludicrous promises, Cohen decided to get in touch with Russian officials himself — but lacking any contact details, he was reduced to writing to a generic email address attached to Dmitry Peskov, Russian President Vladimir Putin's press secretary. He ended up reaching Peskov's assistant, and evidently no further — for Russian financing — or even permits — didn't ever materialize.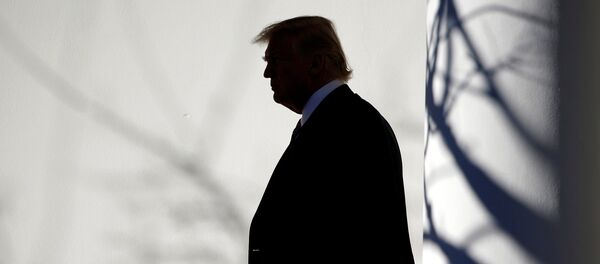 5 December 2018, 05:23 GMT
Sater is said to have vainly tried to save the project, allegedly suggesting none other than Russian President Vladimir Putin be given a penthouse in the complex in order to cultivate Kremlin interest in the project, but the deal eventually collapsed entirely — and it's highly doubtful Trump was ever apprised of the bizarre proposal, let alone Putin himself.