Russian President Vladimir Putin said the United States had decided to leave the accord long before the public announcement and used alleged violations by Russia as a pretext to do it.
"This means that the decision has long been made, but it has been made sneakily. They thought we wouldn't notice this, but this is already in the Pentagon's budget — the creation of these missiles. But only after did they announce publicly that they were leaving", Putin said.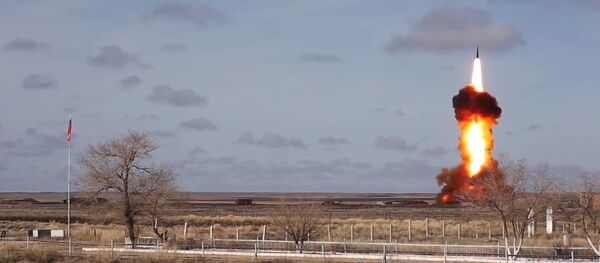 5 December 2018, 09:36 GMT
"As the next step, they started to think whom they could shuffle the blame onto. Well, to say 'Russia is to blame' is the easiest and the most habitual thing for an ordinary Western person. This is not true, we are against the destruction of the treaty, but if it happens, we will react accordingly", he added.
The president agreed that many other countries are still developing intermediate and short-range missiles, while Russia and the US had limited themselves under the INF Treaty. At the same time, he added that if Washington believes that it should have such weapons, Moscow will follow suit.
""This is true. Many other countries, perhaps, already a dozen of countries, are producing such weapons, while Russia and the United States have restrained themselves bilaterally. I believe our US partners think that now the situation has changed to such an extent that the United States should have such weapons as well. What answer will we provide? A simple one: then we'll do it as well", Putin said.
He further recalled that the US had unilaterally withdrawn from the Anti-Ballistic Missile Treaty back in 2002, which was one of the key agreements in international security.
"And they still had the audacity, they have withdrawn from the treaty calmly… without referring to anything. They just pulled out from the treaty, and called it a day. In fact, this is exactly what is happening now, but now they reflect on whom they could shuffle the blame onto for this step, which I believe is ill-considered", Putin told reporters.
On Tuesday, US Secretary of State Mike Pompeo announced that Washington would withdraw from the INF Treaty within 60 days unless Russia returns to full compliance with the accord.
READ MORE: French Media Reveals Reason Behind Putin's Success at Int'l Arena
In October, President Donald Trump announced his intention to leave the treaty over Russia's alleged violations. Russia has consistently denied any violations of the agreement, saying that the US knows very well that Moscow was abiding by the provisions of the treaty.