"Five people were killed and several others were wounded as a result of airstrikes by the planes of the international coalition on the city of Hajin in the east of Deir ez-Zor," SANA said.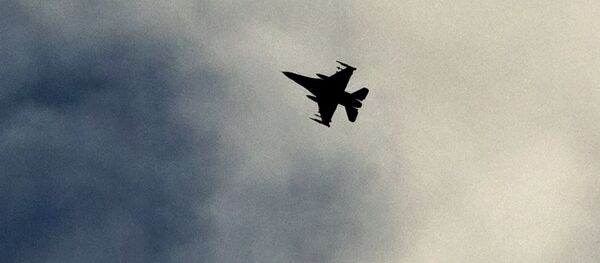 29 October 2018, 15:03 GMT
The US-led coalition regularly carries out airstrikes in the Syrian eastern province of Deir ez-Zor. Syrian media often accuse the coalition of killing civilians and using weapons, prohibited by the international treaties, while the coalition refutes the accusations. In November, media reported that 26 civilians, including women and children, were killed in an airstrike by the coalition on the city of Hajin.
The US-led coalition of more than 70 countries is conducting military operations against the Daesh in Syria and Iraq. The coalition's operations in Iraq are conducted in cooperation with the Iraqi government, but those in Syria are not authorized by the government of President Bashar Assad or the United Nations Security Council.
READ MORE: Activation of Russian S-400s in Syria Increases Threat to US Troops — General
Meanwhile, Combined Joint Task Force — Operation Inherent Resolve (CJTF-OIR) said in a press release on Wednesday that the coalition carried out 90 strikes last week, while detected 45 strikes conducted by other actors.
In Syria, all strikes were carried out near Hajin and destroyed supply routes, vehicles, fighting positions, as well as tunnels and buildings, the release said.
Since 2011, Syria has been suffering from a military conflict exacerbated by the activities of terror groups that brought the country to the brink of a humanitarian catastrophe.
Daesh (ISIL/ISIS/Islamic State), a terrorist group banned in Russia and a number of other countries.