On Tuesday, the US State Department announced that the United States would suspend its INF Treaty obligations in 60 days unless Russia returns to full compliance. Russian Foreign Ministry spokeswoman Maria Zakharova on Tuesday responded to the US announcement by reiterating that Moscow has strictly adhered to the INF's provisions.
NATO chief Jens Stoltenberg, who backed the US announcement to suspend INF commitments, admitted that the alliance was preparing for the deal to be terminated.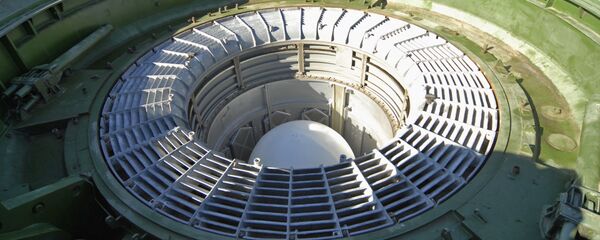 4 December 2018, 21:49 GMT
Meanwhile, NATO foreign ministers on Tuesday collectively declared for the first time that Russia's 9M729 missile violates the INF treaty and that it was now up to Moscow to preserve the accord.
Russia and the United States have repeatedly accused each other of violating the accord. The INF treaty, signed by the United States and the Soviet Union in 1987, bans cruise or ground-launched ballistic missiles with ranges between 310 and 3,400 miles.
From Russia's perspective, US deployment of the Aegis Ashore missile defense systems in eastern Europe amount to treaty violations. Moscow has argued that the system's vertical launchers are designed for offensive purposes, including the use of sea-based intermediate-range Tomahawk cruise missiles.
READ MORE: Gorbachev Urges Putin, Trump to Resolve Dispute Over INF Treaty
In October, President Donald Trump announced his intention to withdraw from the treaty over alleged Russian violations. The Kremlin and Russian President Vladimir Putin have responded to Trump's threats by saying that steps will be taken to protect Russian national and security interests.
Scientific American Managing Editor Curtis Brainard told Sputnik that the INF treaty is especially critical to US-Russian relations because of the controversy surrounding missile systems stationed in NATO countries.
"The INF is particularly relevant to US-Russia relations because of NATO — because NATO was a nuclear power and it's NATO that would really probably take the greatest advantage of short, intermediate-range weapons," Brainard explained.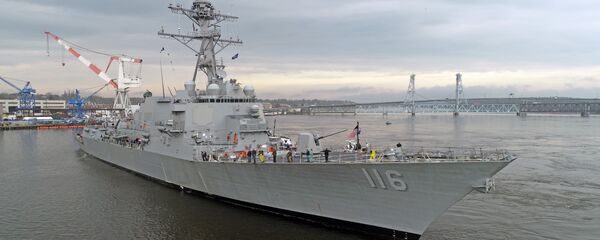 1 December 2018, 17:20 GMT
Trump's rhetoric about exiting the INF treaty has already resonated in Moscow, Brainard added, with negative ramifications.
"Trump's threat to withdraw from the INF treaty is nearly disastrous. I mean, just look at Russia's response. I mean it's predictable. Of course, Putin is going to threaten retaliation," Brainard said. "If the US starts talking about putting more intermediate-range missiles back in NATO territory, of course, he is going to react that way."
The science magazine editor said he is really worried about the fact Trump made this move unilaterally and fears the actors involved are "regressing into a Cold War situation."
Brainard also said he was really disappointed to see Trump cancel his one-on-one with Putin at the G20 summit in Buenos Aires over the weekend because the two leaders could have held productive discussions on issues like the INF treaty. "We need to have a return to a kind of serious talk on the premise of dialogue," he added.
Last week Trump decided to cancel his meeting with Putin at the G20 ostensibly because of the situation in the Kerch strait.
The US president made the decision after talking to key cabinet members including White House National Security Adviser John Bolton who has been opposed to arms control talks.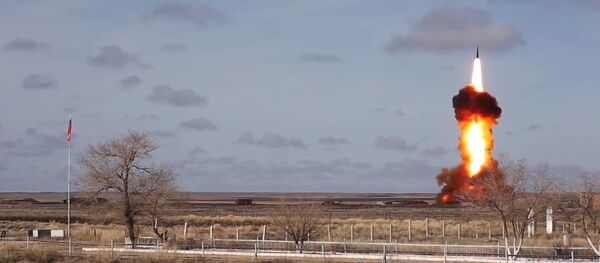 4 December 2018, 17:56 GMT
Brown University Watson Institute International Relations Director Nina Tannenwald told Sputnik that Bolton is the key impediment to any serious negotiations over the INF.
"I think there's going to be no dialogue on arms control with Russia as long as John Bolton is the National Security adviser," Tannenwald said. "I mean, he is just not interested."
The professor said there have not been any strategic stability dialogues between the United States and Russia despite the fact that it certainly should happen.
However, Tannenwald explained, the problem is not thinking of ways to resolve the INF crisis — the problem is that the United States does not want to.
READ MORE: US Withdrawal From INF Treaty Means Announcement of New Arms Race — Gorbachev
The US Arms Control Association in a press release on Tuesday called on NATO leadership to push diplomatic efforts to get the two superpowers back to the negotiating table including exploring Russian Deputy Foreign Minister Sergei Ryabkov's November 26 statement that Moscow is open to any mutually beneficial proposals to prevent an INF collapse.