"Today, the United States and Allies conducted an extraordinary flight under the Open Skies Treaty", the Pentagon release said. "The timing of this flight is intended to reaffirm US commitment to Ukraine and other partner nations".
READ MORE: Trump's Pullout From G20 Talks With Putin Unlikely to Solve Kerch Incident
The statement added that Washington can't improve ties with Moscow due to the "destabilising" activity of Russia.
"The United States seeks a better relationship with Russia, but this cannot happen while its unlawful and destabilizing actions continue in Ukraine and elsewhere", the Pentagon said.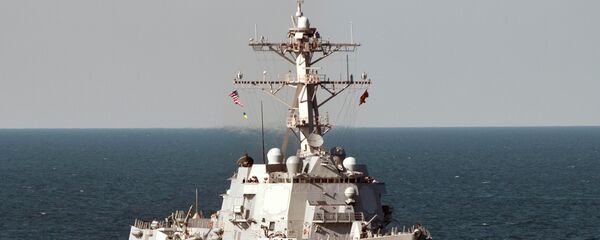 6 December 2018, 00:18 GMT
The United States stated earlier that it supports Kiev in the naval incident in the Kerch Strait, when three Ukranian ships ignored Russian Border Guards while trying to enter the region. Following their detention by the Russian authorities, Ukranian President Petro Poroshenko introduced martial law in all regions bordering Russia as well as the coasts of the Black Sea and the Sea of Azov.