"[The agreement] includes captives held in prisons of the United Arab Emirates and Saudi Arabia. They are part of the agreement. The only thing left to do is working out the practical part of the agreement on the prisoner swap. So, we are entering a new stage: the exchange of lists of prisoners between the sides, as well as the exchange of information about those missing. Then the last stage will come: the release of prisoners," Abdel Malek Ajari said at a press conference in Sweden.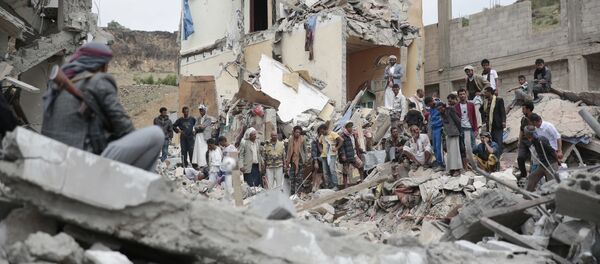 30 November 2018, 00:45 GMT
Recent report about the torture of Yemeni detainees by Houthis reflect only a minor part of the atrocities taking place in Houthi prisons, a member of the government delegation at the talks in Sweden told Sputnik on Friday.
"Yes, I saw the report. The report was done by the Associated Press and has nothing to do with the team [in Sweden]. What is described in the report of what happens in Houthi prisons is a small part — what really happens there is much worse. We have a goal to release all prisoners and detainees and those who are forcibly hidden because we are aware of the suffering they are suffering," the delegation member said.
Earlier in the day, the Associated Press published an a report suggesting that the Houthi militias were applying extreme torture for people in the prisons.
READ MORE: Senate Advances Debate on Yemen; Will US Involvement End?
Meanwhile, Yemen needs a new transition period to heal the divide within the army and government structures created by the years of internal conflict, a representative of the Houthi movement's leadership said on Friday.
"The situation has changed, we see what is called the failure of the state in Yemen … a divided army, divided state structures, so we need a new transition period, like the one that was in 2011. This new transition period [should] be based on transitional structures at the executive and legislative levels, and at the level of the army and security," Abdel Malek Ajari said at a press conference.
The spokesman, however, stressed that the Houthis did not reject the proposed peace initiatives, even though they disagreed with some of them.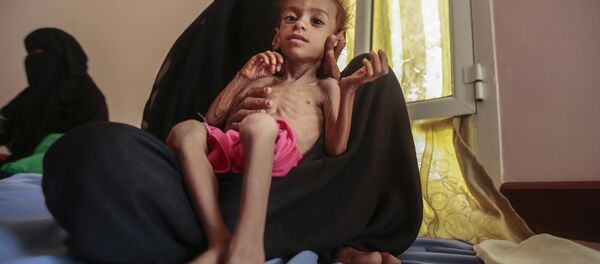 26 November 2018, 20:48 GMT
"For example, the [2011] Gulf Cooperation Council [GCC] initiative has exhausted itself in many respects, as the agreement included only two [political] forces, of which the consensus government would consist. It is no longer relevant now," he stressed, referring to the 2011 events in Yemen.
Ajari also noted that there was a "cocktail" of various armed groups — including such as the Daesh and al-Qaeda terror groups — operating in both government-controlled areas and those controlled by the rebels.
On Thursday, the intra-Yemeni talks between the governmental delegation and the Houthi rebels began in Rimbo, a town north of Stockholm.