A number of states such as Ukraine, Poland, the Baltic States and the United States voiced their strong opposition to the project. This pipeline leaves eastern European countries without a chance to collect gas transit fees.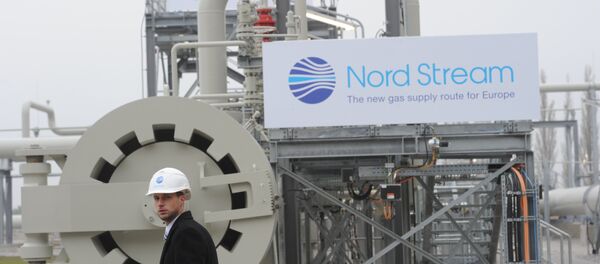 6 December 2018, 06:02 GMT
However, other states, including Germany and France are interested in this gas pipeline.
Chairman of the board of directors of Gazprom Viktor Zubkov told Sputnik on Friday that the construction of Nord Stream-2 gas pipeline is proceeding according to an agreed schedule.
"It's going fine… Everything is going according to the schedule that has been agreed upon," Zubkov said. Zubkov added that no serious obstacles in the implementation of the project have been seen so far.
READ MORE: Peskov: Gas Transit Through Ukraine to Be Possible After Launch of Nord Stream 2
Nord Stream 2 is a joint venture of Russia's energy giant Gazprom and five European companies. It aims to deliver 55 billion cubic meters (1.9 trillion cubic feet) of Russian natural gas annually to the European Union via the Baltic Sea and Germany, and is expected to be put into operation by the end of 2019.
A senior State Department official told reporters in a press briefing on Tuesday that the recent incident between Russia and Ukraine in the Kerch Strait should serve as a reminder to European allies why the Nord Stream 2 project was a "bad idea,"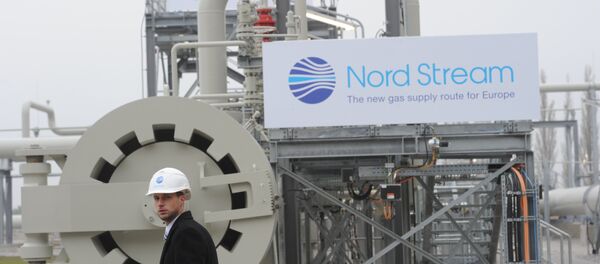 29 November 2018, 16:18 GMT
Russian presidential spokesman Dmitry Peskov said Wednesday that Risks associated with politicization of the Nord Stream-2 gas pipeline project have existed for a long time and Moscow is aware of them.
Russia's Gazprom has said in a statement that it has built some 300 kilometers (186 miles) of the Nord Stream 2. "In particular, the laying of both threads in the coastal zone of Germany has been completed. Work is underway in the territorial waters and in the exclusive economic zone of Germany, as well as in the exclusive economic zone of Finland," Gazprom sai.